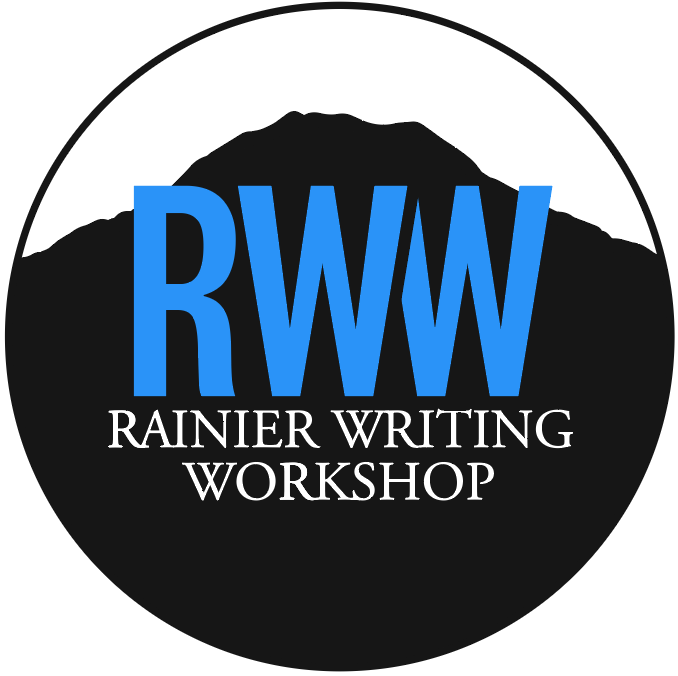 Cathy Adams (2010) was a winner in the Novel category for the Flying South award from Winston-Salem Writers. An excerpt from Wonders Without Number has been published in the Flying South 2019 journal.
Kelli Russell Agodon's (2007) manuscript tentatively titled, Dialogue with Rising Tides, will be published by Copper Canyon Press in Spring/Summer 2021.
Bill Capossere (2010) will be reading at Flour City Reading Series on November 30, at The Yards.
Chelsey Clammer (2016) is currently the Fall 2019 Writer-in-Residence at the Jack Kerouac House in Orlando, Florida. A local news outlet, Pulptown, made a spotlight video about the Kerouac Project and Chelsey's residency.
Darien Gee's (2019) "Other Small Histories" won the 2019 Poetry Society of America Chapbook Fellowship, selected by Patricia Smith.
Jennie Goode's (2014) essay "Ghost Trees," originally published by Terrain.org, was listed as a Notable Essay in The Best American Essays 2019.
Marj Hahne (2015) launched a YouTube channel "to make poetry hospitable for everyone." The videos are categorized by Playlist: MASH: Beer-&-Poem Pairings, DISTILL: Spirit-&-Poem Pairings, BARK & BARD: Poetry Readings for Dogs, and OUTTAKES: Dogs not settling down for a poetry reading.
Emily Holt's (2016) first poetry collection, Though the Walls Are Lit, will be out from Lost Horse Press in Spring 2020.
Jill McCabe Johnson (2008) read with Tina Schumann (2009) and Kay Mullen (2007) at Open Books Poetry Emporium in Seattle in September. She gave a talk on "Navigating the World of Small and University Presses" at Whatcom Writers and Publishers in October. She participated in readings from the anthology For Love of Orcas she co-edited with Andrew Shattuck McBride at Village Books, and Poets in the Park in July, and the San Juan Island Museum of Art in September. Upcoming events include a reading and panel discussion at Hugo House in November, including RWW faculty Brenda Miller and alumna Paula MacKay, a reading at Eagle Harbor Books in November, featuring RWW founder Stan Rubin, RWW former faculty Holly J. Hughes, and RWW alumna Paula MacKay, and a reading at Third Place Books Lake Forest Park on November 22. Jill will co-facilitate a free writing workshop with Adrienne Ross Scanlan at BookTree in Kirkland on December 21, followed by a group reading from For Love of Orcas.
Adrian Gibbons Koesters's (2007) second novel, Miraculous Medal, has been accepted for publication in 2020 by Apprentice House Press at Loyola Maryland University. The novel is the sequel to Union Square, published by AHP in 2018.
Lita Kurth (2009) was interviewed by the San Jose State University Writing Center in October for their "Fall Craft Talks" series. Lita's flash piece, "Fish Genesis," was nominated for a Best of the Net award.
John Milkereit (2016) won a Jury Prize for the poem "Van Gogh's Lover Poses at La Tambourin Cafe" at the 3rd Annual Friendswood Library Ekphrastic Poetry Contest in September.
Kay Mullen's (2007) fourth book of poems, Homecoming, was reviewed by Janet McCann for the Fall 2019 issue of Valparaiso Poetry Review.
Preeti Parikh's (2021) poem "integument" was a finalist for the 2019 Janet B. McCabe Poetry Prize and will be published in the upcoming Winter issue of Ruminate Magazine. Preeti's panel proposal, "Finding and Keeping a Solid Mentorship: A Guide for the Writing Odyssey," was accepted for the 2020 AWP Conference. She will participate in this event alongside fellow former AWP Writer to Writer mentees Laura Laing, Naomi Ulsted, and Manisha Sharma. Preeti also read at the Riparian book launch in October at the Irish Heritage Center in Cincinnati, OH.
Tina Schumann (2009) co-facilitated a workshop at Hugo House with John Sibley Williams entitled "Step on It! Building Velocity in Poetry," followed by a reading that evening with Josh Fomon and John Sibley Williams. Tina had her Seattle book launch for her full collection Praising the Paradox (Red Hen Press) at Open Books in Seattle, with RWW grads Jill McCabe Johnson and Kay Mullen in September; Tina also held readings at Poets in the Park, Oak Harbor Poetry Project, Elliott Bay Books, Phinney Books and Eagle Harbor Books.
Jen Soriano (2018) was chosen as a nonfiction finalist in the 2019 Ploughshares Emerging Writers Contest. Her chapbook Making the Tongue Dry was chosen for publication by the Platform Review Chapbook Series and is forthcoming in Winter 2019/2020. This fall she had the honor of reading with Molly Spencer (2017) and with Oliver de la Paz for their If the House and Boy in the Labyrinth tour stops in Seattle. Her essay, "War-Fire," was the winner of the 2019 Fugue Prose Prize.
Molly Spencer's (2007) poetry collection, If the House, was the winner of the Brittingham Prize in Poetry.
Rebecca McClanahan's memoir in essays, In the Key of New York City, due from Red Hen Press next spring, is now available for pre-sale.
Brenda Miller and Julie Marie Wade (former guest faculty) recently received the 2019 Cleveland Poetry Center Award for an Essay Collection for their book of collaborative essays, Telephone: Essays in Two Voices. The book will be published by Cleveland State University Press in 2021. Their collaboration started at an RWW residency, with the title essay "Telephone." Brenda Miller and Suzanne Paola released the Third Edition of Tell It Slant: Creating, Refining, and Publishing Creative Nonfiction in August.