Abriel Newton graduated from Susquehanna University with a BA in Creative Writing and Religious Studies. She writes obituaries for the local newspaper, writes poetry, and makes coffee in a cafe. She lives in Amish country Pennsylvania, with her partner and son, in a two-hundred-year-old building that was a restaurant, a music college, and a hotel.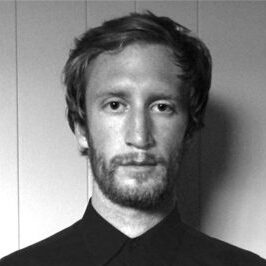 Contributing Writer (Class of 2020)
Nathaniel Youmans (2020) graduated from PLU in 2014 with a BA in English Literature and minors in Psychology and Hispanic Studies. He has been a geological spelunking guide in Iceland, and has worked in libraries, schools, mental health clinics, and museums throughout the Pacific Northwest. He lives in eastern Washington where he practices falconry and works as an editor.
Assistant Editor (Class of 2022)
Keats Chaves graduated from Roehampton University in London, England with an MA in Audiovisual Translation in 2015. He is a writer, editor, and German to English translator, and is working with the Western Oregon University Writing Center to help promote LGBTQIA+ inclusivity and encourage writerly self-efficacy in queer student writers. He lives in Portland, Oregon, where he collects art and science fiction.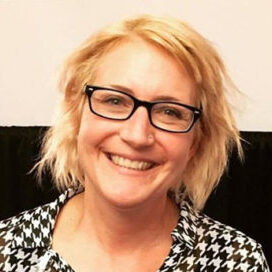 Managing Editor (Class of 2015)
Sydney Elliott graduated from RWW in 2015. She is a full-time English instructor at Tillamook Bay Community College and lives on the Oregon coast. She is the editor of the Community College Humanities Review and serves as the Community College Humanities Association's National Publications Director. Sydney is also a surfer, yoga instructor, self-defense teacher, and singer in a jazz trio.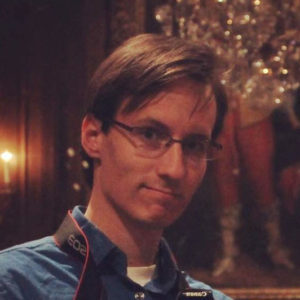 Creative Director (PLU 2014)
Garrett Brooks graduated in 2014 from PLU's School of Arts and Communication (SOAC), where he obtained his Bachelor of Fine Arts in Graphic Design. He has served as Soundings' webmaster since 2014, as its visual designer chiefly since 2016, and as RWW's Creative Director since 2018 (formally in 2019). Living in Olympia, WA, he works globally as a freelance graphic and web designer, and is also a traditional artist, photographer, and avid creator of eclectic book piles.
Summer
EDITOR
Abriel Newton
CONTRIBUTING WRITER
Nathaniel Youmans
ASSISTANT EDITOR
Keats Chaves
MANAGING EDITOR
Sydney Elliott
CREATIVE DIRECTOR
Garrett Brooks
Spring
EDITOR
Abriel Newton
CONTRIBUTING WRITER
Nathaniel Youmans
ASSISTANT EDITOR
Keats Chaves
MANAGING EDITOR
Sydney Elliott
CREATIVE DIRECTOR
Garrett Brooks
Fall
EDITOR
Abriel Newton
CONTRIBUTING WRITER
Nathaniel Youmans
ASSISTANT EDITOR
Keats Chaves
MANAGING EDITOR
Sydney Elliott
CREATIVE DIRECTOR
Garrett Brooks
Summer
EDITOR
Nathaniel Youmans
CONTRIBUTING WRITER
Hannah Comerford
ASSISTANT EDITOR
Abriel Newton
MANAGING EDITOR
Sydney Elliott
CREATIVE DIRECTOR
Garrett Brooks
Spring
EDITOR
Nathaniel Youmans
CONTRIBUTING WRITER
Hannah Comerford
ASSISTANT EDITOR
Abriel Newton
MANAGING EDITOR
Sydney Elliott
CREATIVE DIRECTOR
Garrett Brooks
Fall
EDITOR
Nathaniel Youmans
CONTRIBUTING WRITER
Hannah Comerford
ASSISTANT EDITOR
Abriel Newton
MANAGING EDITOR
Sydney Elliott
CREATIVE DIRECTOR
Garrett Brooks
Summer
EDITOR
Hannah Comerford
CONTRIBUTING WRITER
Lisa Morin Carcia
ASSISTANT EDITOR
Nathaniel Youmans
MANAGING EDITOR
Sydney Elliott
CREATIVE DIRECTOR
Garrett Brooks
EDITOR
Hannah Comerford
CONTRIBUTING WRITER
Lisa Morin Carcia
ASSISTANT EDITOR
Nathaniel Youmans
MANAGING EDITOR
Sydney Elliott
WEBMASTER & DESIGNER
Garrett Brooks
EDITOR
Hannah Comerford
CONTRIBUTING WRITER
Lisa Morin Carcia
ASSISTANT EDITOR
Nathaniel Youmans
MANAGING EDITOR
Sydney Elliott
WEBMASTER & DESIGNER
Garrett Brooks
EDITOR
Lisa Morin Carcia
CONTRIBUTING WRITER
Lisa Morin Carcia
ASSISTANT EDITOR
Hannah Comerford
MANAGING EDITOR
Sydney Elliott
WEBMASTER & DESIGNER
Garrett Brooks
EDITOR
Lisa Morin Carcia
CONTRIBUTING WRITER
Lisa Morin Carcia
ASSISTANT EDITOR
Hannah Comerford
MANAGING EDITOR
Sydney Elliott
WEBMASTER & DESIGNER
Garrett Brooks
EDITOR
Lisa Morin Carcia
CONTRIBUTING WRITER
Colleen Rain
ASSISTANT EDITOR
Hannah Comerford
MANAGING EDITOR
Sydney Elliott
WEBMASTER & DESIGNER
Garrett Brooks
EDITOR
Lisa Morin Carcia
CONTRIBUTING WRITER
Colleen Rain
ASSISTANT EDITOR
Lisa Morin Carcia
MANAGING EDITOR
Sydney Elliott
WEBMASTER & DESIGNER
Garrett Brooks
EDITOR
Chelsey Clammer
CONTRIBUTING WRITER
Colleen Rain
ASSISTANT EDITOR
Lisa Morin Carcia
MANAGING EDITOR
Sidney Brammer
WEBMASTER
Garrett Brooks
EDITOR
Chelsey Clammer
CONTRIBUTING WRITER
Colleen Rain
ASSISTANT EDITOR
Lisa Morin Carcia
MANAGING EDITOR
Sidney Brammer
WEBMASTER
Garrett Brooks
Summer
EDITOR
Chelsey Clammer
CONTRIBUTING WRITER
-
ASSISTANT EDITOR
Cate Gable
MANAGING EDITOR
Sidney Brammer
WEBMASTER
Garrett Brooks
Spring
EDITOR
Chelsey Clammer
CONTRIBUTING WRITER
Sydney Elliott
ASSISTANT EDITOR
Cate Gable
MANAGING EDITOR
Sidney Brammer
WEBMASTER
Garrett Brooks
Fall-Winter
EDITOR
Chelsey Clammer
CONTRIBUTING WRITER
Sydney Elliott
ASSISTANT EDITOR
Cate Gable
MANAGING EDITOR
Sidney Brammer
WEBMASTER
Garrett Brooks
EDITOR
Sydney Elliott
CONTRIBUTING WRITER
Sydney Elliott
ASSISTANT EDITOR
Chelsey Clammer
MANAGING EDITOR
Sidney Brammer
WEBMASTER
Garrett Brooks
Spring
EDITOR
Sydney Elliott
ASSISTANT EDITOR
Chelsey Clammer
MANAGING EDITOR
Sidney Brammer
WEBMASTER
Steve McBurnett
Fall-Winter
EDITOR
Sydney Elliott
ASSISTANT EDITOR
Chelsey Clammer
MANAGING EDITOR
Rebecca Saxton
WEBMASTER
Steve McBurnett
Summer
EDITOR
Sidney Brammer
ASSISTANT EDITOR
Sydney Elliott
WEBMASTER
Karl Lehmann
Spring
EDITOR
Sidney Brammer
ASSISTANT EDITOR
Sydney Elliott
WEBMASTER
Karl Lehmann
Fall-Winter
EDITOR
Sidney Brammer
ASSISTANT EDITOR
Sydney Elliott
WEBMASTER
Katrina Hays
Summer
EDITOR
Sidney Brammer
MANAGING EDITOR
Katrina Hays
WEBMASTER
Katrina Hays
Spring
EDITOR
Sidney Brammer
ASSISTANT EDITOR
Monique Avakian
WEBMASTER
Katrina Hays
Winter
EDITOR
Sidney Brammer
ASSISTANT EDITOR
Monique Avakian
WEBMASTER
Katrina Hays
Fall
EDITOR
Sidney Brammer
ASSISTANT EDITOR
Monique Avakian
WEBMASTER
Katrina Hays
Summer
EDITOR
Sidney Brammer
WEBMASTER
Katrina Hays
Spring
EDITOR
Emily Murphy
WEBMASTER
Katrina Hays