It's Like a Potluck:
A Conversation with Matt Young
Hannah D. Markley, Contributing Writer (Class of 2023)
It's Like a Potluck:
A Conversation with Matt Young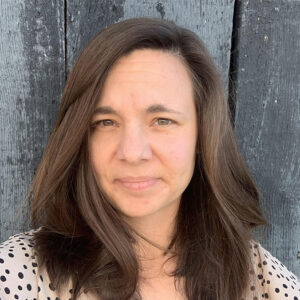 Each RWW residency offers the chance to connect with new and old friends. Matt Young, an RWW alum, joins the faculty this year as a fiction and nonfiction mentor. In that way, he is both an old and new friend to the program. He and I conversed over email in May just as residency materials were going out to students and I was making plans with my cohort for graduating. His responses―alongside the residency conversations―gave me the same anticipation I feel when staring at a wait-till-everyone-comes-before-you-fill-your-plate holiday spread.
***
Hannah D. Markley: Matt, like several other faculty members, you are also a graduate of RWW. As you enter this new role, how do you hope to contribute to and/or learn from this community?
Matt Young: Like a lot of instructors at RWW, I'm interested in the different forms a workshop can take. I'm looking forward to bringing some of the experimentation I've been doing in my undergrad courses at Centralia College to RWW: non-verbal workshops, visual craft maps. I'm really excited about Justin's morning talk this summer—"Against Feedback." Helping writers discover their aesthetic values and what they're trying to do—instead of favoring responders telling writers what needs to happen—is one of the infinite hills on which I intend to die :).[i]
Also, weird genre blurring! (Gets pitchfork and torch in order to pursue and destroy genre lines.) Bring me your prose poem, your short story, your lyric flash memoir, your fragmented nonfiction poems. I love experimentation and getting jazzed with other writers about the weird things they want to do on the page. Introducing people to authors they haven't read before or authors who are their opposite is a joy not because I think we need to change to our individual impulses but because I think it helps solidify what our artistic desires are.
Finally, conversations about creative processes are something I'm looking forward to as well. I find it so helpful to keep my process fluid and my morale up because, as an elder millennial, I have a tendency toward nihilism. I'm a creature of routine and habit, so I think stability is something to lean on, but in a longer project I've found myself getting bogged down by that routine or feeling beholden to it instead of comforted and bolstered by it. Because of that, I'm always trying to steal ideas from other people about how to augment my process. That kind of osmosis is both something I'm hoping to contribute to and benefit from this community.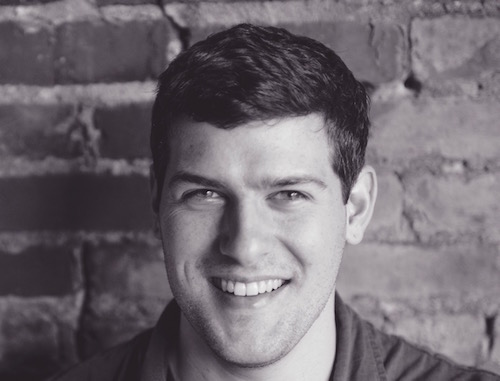 HDM: In your teaching philosophy statement, you write that you want to provide "students with tools and critical frameworks they need to both understand and create work that is personally meaningful and artistically significant." What tools and critical frameworks have been helpful to your writing? How did you encounter these?
MY: With my most recent project, a novel (which was my thesis at RWW, and which I completed and sold in December to Bloomsbury!), learning about and experimenting with narrative time was a focus. I noticed in my critical essays that I was often exploring time structures and decided with my mentor, Kent Meyers, to focus on structures of time and specifically its relation to trauma. Understanding how time works in a story really helped me feel closer to my own writing. I understood what I was trying to do and why more clearly. It provided rules for the world but also ways the rules for the world could be broken. Narrative design plays a role here as well—Madison Smartt Bell's book Narrative Design: Working with Imagination, Craft, and Form = super rad. Check it out.[ii]
Trauma theory, too, has been a useful framework to view characters, their actions, and their reactions. I took a course on trauma theory during my first graduate degree, and it helped me better understand what I was doing in my first book. I still reference a lot of the reading assigned in that course—The Empire of Trauma by Didier Fassin and Richard Rechtman, On Violence by Hannah Arendt, and Unclaimed Experience by Cathy Caruth.
As far as tools: sledgehammers. I'm a big fan of the sledgehammer. When all else fails, knock the shit out of something.
"As far as tools: sledgehammers. I'm a big fan of the sledgehammer. When all else fails, knock the shit out of something."
HDM: Speaking of Kent Meyers, how about writing mentors—who have they been for you and how have they shaped your approach as a mentor?
MY: I kind of conflate mentorship and inspiration in my head. Here are some authors I feel consistently mentored/inspired by: Denis Johnson, Jennifer Egan, Maxine Hong Kingston, Eudora Welty, Claire Vaye Watkins, Mohsin Hamid, Leslie Marmon Silko, Will Mackin, Jenny Offill.[iii]
I keep my writing circle small—I don't have a ton of writer friends, and I only trade writing with a couple writers. But those two writers have been super helpful during this most recent project. I think a writing group is important, especially if it's small. I learn a ton from reading their work and talking about it.
My students also act as mentors/inspiration for me. They get super jazzed about what they're working on and that makes me super jazzed. Creative burnout is so real—especially on a longer project—it can be great to just surround yourself with people who aren't feeling that. First- and second-year students are often in a state of creative purging that's almost ecstatic and that makes my cup overflow. I learn from their processes and points of inspiration, too, which is the cool thing about writing, I think. It's like a potluck. People bring all kinds of stuff, and you get to pick and choose and go back and try new arrangements.
At RWW I worked with Scott Nadelson and Kent Meyers. Scott helped me find form. Kent helped me find structure and voice. I'm incredibly grateful to both of them. I'd started my novel, but it was a mess. My memoir was this genre-bending, form monster. I was trying to force myself into doing a similar thing and didn't realize I was trying to cram this thing into clothes that didn't fit. Scott and Kent helped me see that, and they were patient with me while I figured it out. They kept asking questions, and because they asked, I had to answer. Those questions were usually neutral—without value judgement—and because of that I was forced to explore my intent in ways I probably wouldn't have. It seems fairly obvious to write that process out here, but it's been revelatory in how I assess and provide feedback to students. As a mentor and professor, my biggest learning point over the years has been to make observations and ask pointed questions and stay away from prescriptions as much as possible.
---
HDM: What's a project or hobby that you enjoy doing outside of writing?
MY: Distance running—half-marathons and marathons. When I was in the Marine Corps and had to run, I was not a fan, but I got into running during my undergrad and really leaned into it during my first round of graduate school. I think mostly because I was writing traumatic shit during that time—essays that would eventually be part of my memoir—and running helped me process those things for one, but also, after a fourteen- or fifteen-mile run, I had zero ability to compartmentalize anything and ended up super emotionally raw. Running made writing those emotions much easier.
During the summer I spend a lot of time fly fishing, and last year I started teaching my daughter on a tenkara rod, which is kind of like the fly-fishing equivalent of a cane pole. There's something hypnotic or meditative about rivers—especially a nice glassy trout stream.
When I lived in Oregon for my undergrad, I got into pie-baking and I've been trying to spend more time in the kitchen doing that, too.
Now that I'm writing all those things out, I'm seeing kind of the tactile nature of all of them—also lots of repetitive motions involved in each of those hobbies. Not sure what that says about me, but seems significant.
"It's like a potluck. People bring all kinds of stuff, and you get to pick and choose and go back and try new arrangements."
HDM: Your book, Eat the Apple, unsettles readers' assumptions about memoir as well as war and masculinity. What are you reading or what ideas are currently unsettling the assumptions in your creative work?
MY: I just finished This Is How You Lose the Time War by Amal El-Mohtar and Max Gladstone, which is this little weird literary sci-fi novel that reminded me a lot of Jeff VanderMeer's writing. Anyway, I got so jealous of their collaboration. In the version I read there was a reading guide discussion in the back that kind of documented their process and I was all, "Damn! I want that!" Like, I love collaboration in writing, and I think I'm too quick to be like, "Oh, but eventually writing has to be lonely or happen on an individual level." But El-Mohtar's and Gladstone's collaboration flies in the face of that. Like, they wrote it together at their kitchen tables and stuff.
Because of the book, I've started collaborating with a writing friend on a screenplay, which was a total experiment—I've never written one before—and I've only collaborated actively with one other writer to craft a short creative nonfiction essay. Damn! It's been revelatory. The new constraints and affordances and possibilities have me thinking about character and action and narration in these totally new ways, which is pretty exciting.
Brenda Miller talks about her back-and-forths with her writing friends and co-authors, and it's something I'm actively seeking out now. Is there like a writing partner Tinder or Grindr or something? Typr. Copyright. It's mine. You can't have it.
But seriously, that kind of collaboration is what makes a good creative writing classroom, I think. It's what I see my students benefitting most from, and I've noticed that disappear in my practice the more established I get or maybe the more bogged down with work and other obligations I get. Mostly because you have to actively seek that out, and when I'm wintering, which I maybe have been doing for the last three years or something, I kind of curl up like a little pill bug and don't reach out. Get at me on Typr. (Patent pending.)
At the moment, I'm in recovery mode after handing in my novel revision. So, there are probably other things unsettling my assumptions about creative work, but I'm letting my brain mellow for a bit. I'm excited to do some research for and organizing of my morning talk about morally ambiguous narrators/speakers/characters, and I'm of course looking forward to having my assumptions unsettled by students during this summer's residency.
HDM: Thanks so much for your time, Matt. We're looking forward to having you back at RWW!
---
---
---
Matt Young is the author of the memoir, Eat the Apple (Bloomsbury, 2018) and the novel, End of Active Service (Bloomsbury, 2024). His stories and essays have appeared in TIME, Granta, Tin House, Catapult, and The Cincinnati Review among other publications. He is the recipient of fellowships from Words After War and The Carey Institute for Global Good and teaches composition, literature, and creative writing at Centralia College in Washington.
---
---
[i] Felicia Rose Chavez's The Anti-Racist Writing Workshop and Liz Lerman's Critique is Creative have been useful as a professor and as a writer in thinking about what workshops can do.
[ii] Also, We Have Never Been Modern by Bruno Latour was a useful book of literary theory here as well.
[iii] In no particular order and without context, here are some other favorite artists and things I return to: Barbara Licha, Mogwai, The Leftovers, The Thing, Joy Division, Fleabag, Henri Rousseau, Bright Eyes, Mandy, Dae-Won Yang, Lou Reed, The Replacements, The Invitation, Kara Walker, Ólafur Arnalds, I May Destroy You, etc. ad infinitum.