Place, Writing, & a Dog:
A Chat with Will Trembley & Andrea Pierceall about The O'Reilly Residency
Hannah D. Markley, Contributing Writer (Class of 2023)
Place, Writing, & a Dog:
A Chat with Will Trembley & Andrea Pierceall about The O'Reilly Residency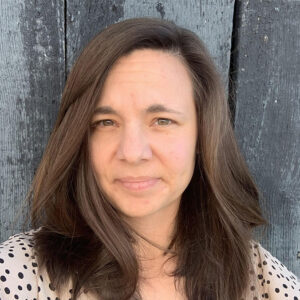 Every year, we interview a current student about their Outside Experience. This year, Andrea Pierceall (2024) made her Idaho property available to RWW students for writing retreats. The editorial staff at Soundings wanted to chat with her about starting The O'Reilly Residency and also with Will Trembley (2024), who completed his Outside Experience there. Will, Andrea, and I met virtually one morning to discuss how writing outside of normal routines can both refresh and unsettle us.
***
Hannah D. Markley: Welcome, Andrea and Will! If we were all in the same place I'd invite you to my house for coffee and cookies, but alas, this isn't so. Instead, I brought my coffee to a park in Tulsa. Where are you all this morning?
Andrea Pierceall: I'm sitting at my desk in Idaho looking at snow-capped mountains. It's going to be a real spring day, at last!
Will Trembley: Buenos días—at my house [in Wyoming]!
AP: Will and I talked on Sunday about the residency.
HDM: What prompted that conversation?
AP: He wanted to know if he could bring his dog to the residency. Yes. Dogs assuage the loneliness of being away from our familiar place.
HDM: They sure do! That's a rarity, I think, for a residency—allowing pets.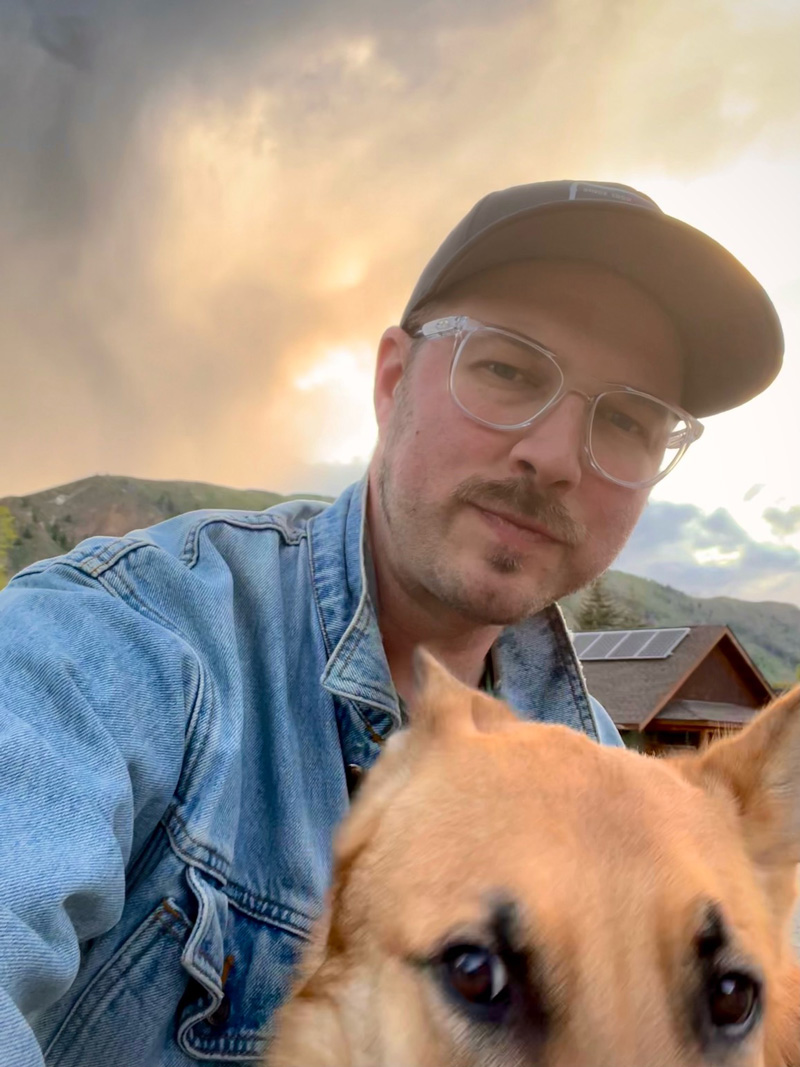 WT: If you don't know, Hannah, I'm going back to Andrea's place in two weeks. I had to split up my time there. My wife is a teacher, so I was unable to be away from home for two weeks consecutively during the school year. We have a three-year-old I take care of during the day.
HDM: I'm so glad you are able to make it work! Tell me about your experiences of hosting and attending the residency.
AP: I am so pleased I decided to do it. Time is a gift for anyone who's working, raising a family, being a partner, and going to school. I'm older than most RWW students, and I have the ability to offer my studio and the luxury of quiet and time. I've been on the other end; I understand. I'm at a different stage of life now and can offer that refuge to another.
WT: Well, travel was part of my experience. From the east side of Wyoming to Hailey, Idaho, is about an eleven-hour drive. That's how the residency started for me. I enjoy driving, and as you can imagine the scenery between here and there is pretty nice! It was quite dark the last hour of my journey, so I couldn't really tell where I was. (I almost hit an elk on the way in!) What a shock when I woke up the next morning surrounded by snow-capped mountains. That was a nice treat.
The residency was really a great experience. The space and the community are perfect. Coffee and places to eat nearby, and a ten-minute drive to Ketchum, which is an awesome little town―very friendly to visitors.
HDM: Andrea, last summer you told me, partly through your experience at another residency, that you realized how your life in Idaho was better than any residency you could attend. What shaped your decision to open your property to other writers?
AP: I should say, Hannah, that offering the residency to others is also a gift to me. I live in a small town, and I live alone. So it's special to have writers join me at my home and talk about their work. [The residency I attended] didn't work for me. I wanted to offer the solitude, but also some humanity. I make sure residents know what's available for them, and my house is steps away—please come for dinner! And I didn't want [the studio] to look like it was a room of basement finds. It's comfy and cozy, special.
WT: I can attest to everything Andrea said.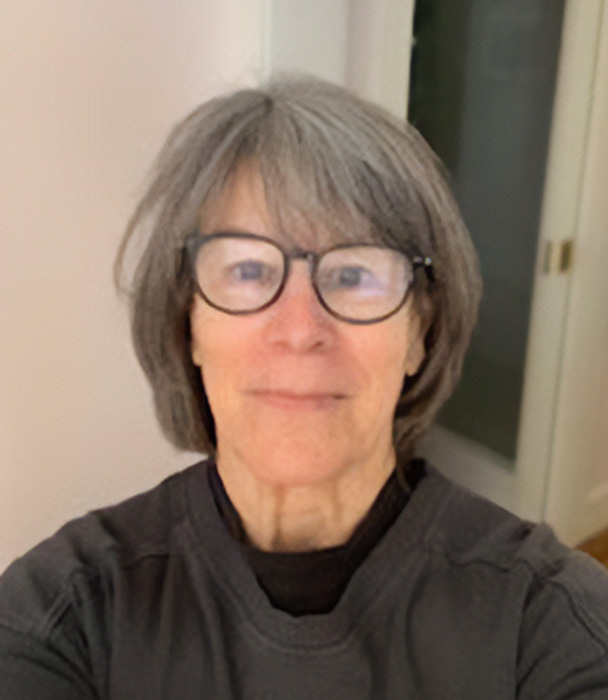 HDM: What's the studio like that people stay in?
AP: It's one room with a kitchenette and full bath. I have a nice backyard for a few months a year, and there's plenty of space to write and rest outside, separate from the house. Plus the setting: mountains, river, hiking, biking, fishing. Residents can come and go as they please. No obligation to chat or be noticed. You can be totally self-sufficient.
HDM: Will, what was essential for you during this residency, which is your Outside Experience? In what ways did you hope to challenge yourself?
WT: Originally, I had other plans of trying to start a writing workshop in my new community in Wyoming, but it was such a strenuous year for me that it never came to fruition. It ended up being December, and with our OE proposals due, I needed something simple and flexible, and I needed it fast. I remembered Hannah [Comerford] mentioned Andrea had opened up her studio as a residency, so I reached out to Andrea to see what my options would be. What I really needed in my OE was some peace and solitude to focus on myself and my writing. I knew that ahead of time, but it really sank in over the first couple days. I have two young boys at home, one of whom is home with me 24/7, and that's not a conducive environment for a productive writing practice. Some people might be able to do it, but I really struggle to focus in a world of constant chaos.
HDM: Had you considered opening your property to others before your own residency experience, Andrea?
AP: No. I built it for my friends and family because my home is too small to house others. Then my neighbors discovered it, and their families use it too when they visit—grandparents, friends with kids, etc. It's fun to have folks back there. My husband died in 2015, and he was always encouraging me to write. He never understood how the bigness of his own life and being a part of that precluded grad school for me. Despite his absence, I wanted him to be part of it. Hence, his name on the residency. I can see it from my office, and it's nice to have that reminder.
"My husband died in 2015. . . Despite his absence, I wanted him to be part of it. Hence, his name on the residency. I can see it from my office, and it's nice to have that reminder."
HDM: It sounds like you've hosted friends and strangers for a long time, Andrea, and the residency is only the newest iteration of that practice. What was it like being alone and in quiet for you, Will?
WT: It's kind of a double-edged sword. I love solitude and isolation, not to mention I really need it to focus. But ever since I had kids, their presence in my life has started to overpower that desire for solitude. When I'm away from them for a few days I start to get really homesick.
AP: Loneliness dulls my creativity. Nothing happens in that state. I learned that in my first residency, and I recently went to New Mexico for a month. Same thing happened. Live and learn. I need familiarity and humanity to be creative. I've only lived here four years. It's a hundred-year-old cottage that I gave a facelift. The studio was an add-on. News traveled fast.
WT: I guess I can relate to what Andrea says about loneliness dulling my creativity. But yes, I am hoping that having my dog with me will help me feel a little less homesick! This visit is a bit longer, so it will be nice to have the added company. I'll also use him as an excuse to get my blood moving a little bit. Part of the appeal of splitting up my time was the ability to experience the residency in two different seasons—more sunlight and more greenery this time around.
HDM: Yes, pets are good medicine in that way. Anything else you want to mention before we end?
WT: Andrea is an amazing host, and her place was a joy to stay at. I am really grateful to have such a good friend in her.
AP: I want students to know this residency is here and available. It doesn't have to be for Outside Experience credit either. I hope students or faculty will use it to be creative, complete manuscripts, or just relax. It's a little gem. Thank you, Will, and same to you. It's what I hoped for this residency experience—meeting new people, sharing and making friends. Will and I had a few great evenings sharing our work and eating and drinking together. I think we will be in touch for many years to come.
HDM: I hope I can come sometime! It sounds marvelous. Thank you so much for your thoughts and time!
---
---
---
Andrea Pierceall is a native Californian who now lives in the mountains of Idaho. After decades as a court reporter, taking down every word of others, and then teaching children how to read and write, Andrea decided to put down her own words for others to read. She is beginning her final year at RWW in poetry. Her time is devoted to reading, writing, and partaking of the beautiful outdoors she is surrounded by. Her dog, Spot, is a constant companion. She believes place, writing, and a dog heal everything. To set up a time at The O'Reilly Residency in Hailey, Idaho, contact Andrea at [email protected].
Will Trembley resides in the American West with his wife and their two young boys. He is pursuing his MFA through the Rainier Writing Workshop at PLU, where he writes poetry about nature, boxing, and the beauty and challenge of being a father and a son. Besides writing, Will enjoys film, photography, golf, and family adventures. He was proudly born and raised in Minnesota and, therefore, endures the lifelong misfortune of supporting underachieving—and often heart-breaking—sports teams.