You Will Not See Zapotec Die: Translation, Hip Hop, and Language Revitalization
You Will Not See Zapotec Die: Translation,
Hip Hop, and Language Revitalization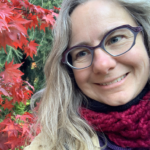 In 2008, I translated my first poem by Mexican-Binnizá poet Irma Pineda—who writes bilingual poetry in Spanish and Isthmus Zapotec. That poem, "I Was Given This Day," was the beginning of a collaboration that I fully anticipate to be life-long. Here it is, as published in a U.S. literary journal in 2012:
I Was Given This Day

I was given this day
with songs of silent birds
with the smell of wet earth in the balconies' flowerpots
with an iguana drawn on my son's shirt
with sweet words of Zapotec
pulled from my sister's tongue

I was given this day
with the hummingbird's absence from my window
without cool earth        nor stars        nor jazmín del istmo
without armadillos, whose bones we spurn
without my grandfather's stories embroidered
on the wide skirt of the afternoon

I was given this day
in the heart of the city
One of my neighbors in Seattle, who is from an Isthmus Zapotec community as well, asked me to translate Pineda's poem, "Bedandá dxí di' naa / Me llegó este día," into English. My neighbor thought that I was the right person to do it because I was, at that time, working on a book about his and Irma Pineda's homeplace, Mexico's Isthmus of Tehuantepec. I had lived there for a few years. "I Was Given This Day" is a poem about migration. Pineda wrote it while living in Mexico City, while acutely feeling the absence of her hometown of Juchitán. I came to know that poem—and Pineda's poetry in general—because of migration. As people move, literature moves.
Now, more than a dozen years after my neighbor asked me to render "I Was Given This Day" in English, I have translated three of Irma Pineda's books into English, and I'm currently working on a fourth and fifth. (This represents only half of Pineda's published poetry.)
"I came to know that poem—and Pineda's poetry in general—because of migration. As people move, literature moves."
In January 2017, I spent two weeks in the Isthmus of Tehuantepec with my friend (and former Goddard College colleague) Karen Werner, who is a radio producer. We created a half-hour audio feature for the Australian Broadcasting Corporation—the Australian equivalent of National Public Radio—about one of Pineda's poems and how it inspired a hip hop song. The poem that inspired the radio feature is titled (in English) "You Will Not See Me Die."
You Will Not See Me Die

You will not see me die
______you won't forget me
I am your mother
your father
your grandfather's old stories
age-old traditions
the tear welling from an old willow
the saddest branch
______lost among the leaves
You will not see me die
because I am
a reed-woven basket
______where the old spiny lobster
______still waves his pincers
the fish eaten by God
the snake that gulped a rabbit
the rabbit that always teased the coyote
the coyote that swallowed a wasps' nest
the honey that wells from my breasts
I am your lifeline
______and you will not see me die
You may think everyone has gone away
but you will not see me die
There will be a seed
______hidden in the scrub by the path
that must return to this land
and seed the future
and feed our souls
and our stories will be reborn
and you will not see me die
because we will stay strong
we will always survive
our song will live forever
we will be ourselves and you
and our children's children
and the earth's quaking
______that will shake the sea
and we will be many hearts
______anchored to the core of the binnizá
and you will not see me die
______you will never see me die
____________you will never
__________________see me die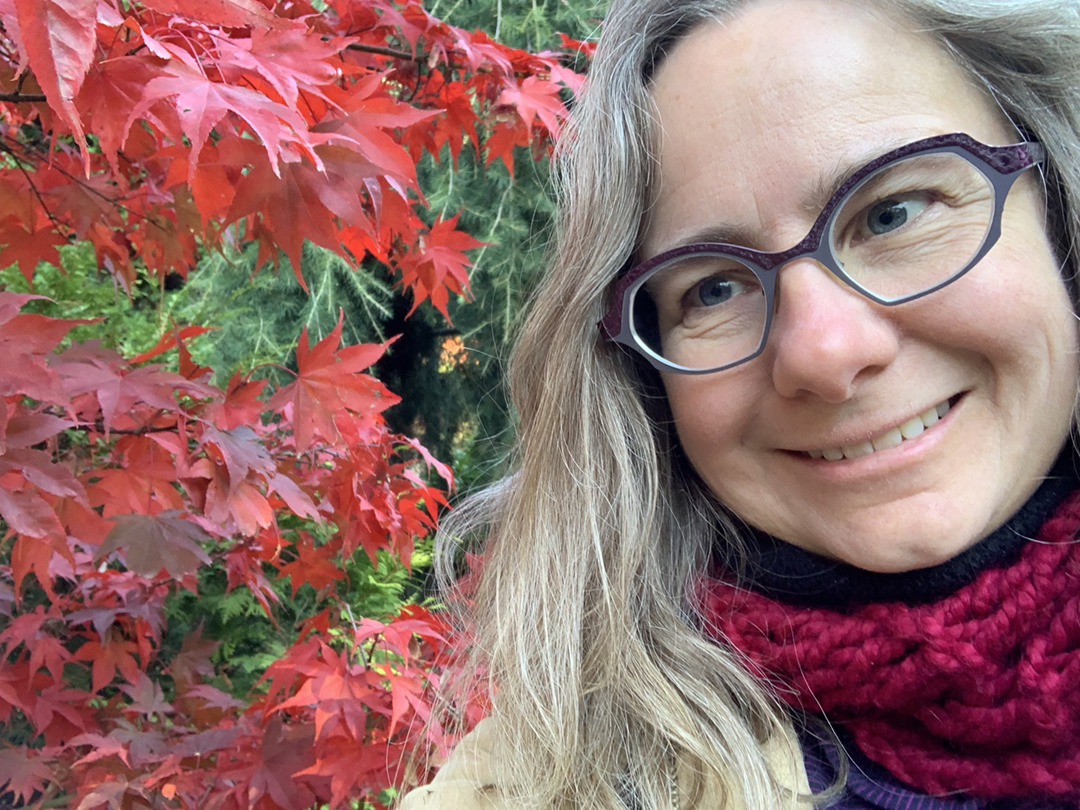 Poetry and hip hop are closely linked modes of creative expression. Both rely on rhythm, rhyme, and wordplay. Both have rich histories of sampling and borrowing. Both have played crucial roles in movements for liberation and social justice. Isthmus Zapotec (or Binnizá) culture has an especially long and rich poetic tradition—as well as a new and rich tradition of hip hop. In some cases, this hip hop is composed and performed by teenagers and young adults who are writing and rapping very consciously in Zapotec—rather than Spanish—as part of an effort to keep their home language alive, both in their communities and in their own minds and hearts.
In the audio feature, "You Will Not See Me Die," listeners meet a 19-year-old hip hop artist, Antonio (Toño MC) López, who has sampled one of Pineda's poems and made it into a rap. That poem, "Qui zuuyu' naa gate' / No me verás morir" appeared in Pineda's 2007 poetry collection, Xilase qui rié di' sicasi rié nisa guiidu' / La nostalgia no se marcha como el agua de los ríos.
Toño MC says of Isthmus Zapotec: "The language is older than me, it's older than my mom, it's older than my grandpa; it's a language that must not disappear. It's not going to disappear—even if the world wants it to disappear. This language grew and grew, and it's going to keep on growing. And in daily life, there isn't a single day that I don't hear Zapotec. If I don't hear it here at home, I hear it in the street. When I walk down the street I hear men talking to each other, all in Zapotec, old men speaking totally in Zapotec."
"In some cases, this hip hop is composed and performed by teenagers and young adults . . . as part of an effort to keep their home language alive, both in their communities and in their own minds and hearts."
Here is a rough English translation of an excerpt from the hip hop song that Toño MC wrote, sampling Pineda's poem "No me verás morir":
Zapotec language, you will never die.
I can't bear to hear that one day you will take flight
and never come back.

Because you are my guiding light.
Every day that I wake up it's Zapotec, Zapotec,

language of my ancestors.
Zapotec, you will never die.
You will always live on my tongue.
You will not die. We won't say goodbye.
López discovered Irma Pineda's poetry on YouTube, even though he lives only a dozen miles from her home in Juchitán. Pineda, in turn, discovered that her poem had been sampled in Toño MC's rap via Facebook. That rap was an intergenerational creative project. Teenage López, who is Spanish-dominant, was inspired by Pineda's poetry. Pineda is from the most fully bilingual generation—people now in their 40s and 50s. To create his hip hop, López collaborated with his grandfather, who is probably in his 70s and fairly bilingual, but Zapotec-dominant. López's song-writing is both a creative project and language lesson for him. The collaboration wouldn't be possible without the specialized skills and knowledge of each of these three generations.
López's grandfather, Hermilo López Peña, was surprised and pleased to learn that my co-producer Karen Werner and I had found Toño MC's music on the internet—which the grandfather has access to at his house. When I asked Sr. López Peña if he uses the internet himself, he replied, in Spanish, "I can't do it. Because I still don't know how to read." He describes his grandchildren using the internet: "They just look for things and eventually they find them. Lots of things! That's how it goes."
In their interviews with Karen Werner and me, both Toño MC and his grandfather linked the international movement of people with the international movement of hip hop. They explained the migration of both people and music from their community as functioning within a global economy.
As Toño MC struggles to learn Zapotec, he also sees the fragility of the language in his globalized community. Though he talks about hearing Zapotec every day of his life, and raps that "Zapotec will never die," he recognizes his own struggle to learn the language and knows that being surrounded by Zapotec is contingent upon resisting the pull of the global economy and staying in his home community, perhaps knowing the wider world primarily through the internet.
There is a saying in Juchitán: "Xtiidxanu' hruzá' xquendabiaaninu'." "Our language molds the gift of our thoughts." Stories are preserved, history is contained, and worldviews are shaped through the act of using Isthmus Zapotec and keeping it alive. The specific words that compose poems, stories, songs, and jokes all transmit values, culture, history, identity, and cosmology from one generation to the next.
The continued creation of those poems, stories, songs, and jokes is an important part of continuing to transmit Zapotec to the next generation. The video that Antonio López created for his rap, "No Me Veras Morir," originally inspired me to co-create the audio documentary "You Will Not See Me Die" with Karen Werner. The video demonstrates Toño MC's connections to his hometown of Chicapa de Castro, to his family, to his language, and most especially, to his grandfather.
That focus on community connections and elders is not peculiar to Toño MC's video. Similar imagery and lyric celebrating elders, traditional celebrations, rituals, and local plants and animals can be seen in the videos of other southern isthmus hip hop artists, including Juchirap, Mani Rap and Aldri Pineda, and Vladi Muriel, and other Zapotec and Ikoots hip hop artists from the region.
Hip hop is a genre of resistance. To speak Zapotec is an act of resistance. In the radio documentary I co-produced with Karen Werner, Irma Pineda explains how many of the lines in "Qui zuuyu' naa gate' / No me verás morir" are references to Isthmus Zapotec fables and stories. She explains one of them: "When I talk about this story of the rabbit and the coyote, that is a very traditional story from this region; it is a story about struggle and resistance. Coyote is a strong character; he's big and ferocious with sharp teeth and claws that can kill. In the story coyote is threatening rabbit. Rabbit is a smaller creature, seemingly defenseless. But rabbit is very smart and shrewd. It's going to successfully resist and it's always making fun of coyote and tricking him. Rabbit always escapes and survives. I think this is why we tell this story a lot here. It's to teach us that strength alone isn't enough for survival. Intelligence is also really important."
---
Note: You can listen to a podcast interview that Ilan Stavans completed with me and co-producer Karen Werner about translation, poetry, and radio.
---
Wendy Call is co-editor of Telling True Stories: A Nonfiction Writers' Guide, author of the award-winning nonfiction book No Word for Welcome: The Mexican Village Faces the Global Economy, and translator of two forthcoming (2022) poetry collections by Mexican-Binnizá poet Irma Pineda. She was a 2018-2019 Fulbright Scholar in Bogotá, Colombia, and teaches creative nonfiction at PLU's Rainier Writing Workshop. She lives in Southeast Seattle, on unceded Duwamish land.