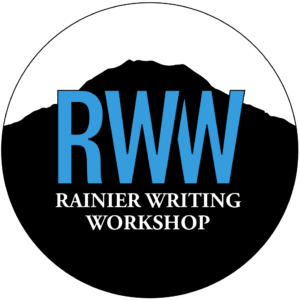 Jonathan Maule (2019): Editor, Aperçus. 
Jasminne Mendez (2019): Curator, Organizer, and Host for the Tintero Projects open mic and featured reading series at Stages Repertory Theatre; Community Engagement and Poetry Events Coordinator for Latino/a New Playwright's Festival: Sin Muros at Stages Repertory Theatre; Curator and Workshop Facilitator for the ekphrastic poetry event at Museum of Fine Arts Houston; Cocreator, Women Who Submit chapter in Houston, TX.
Kelli Russell Agodon (2007): Cofounder and Editor, Two Sylvias Press; Codirector, Poets on the Coast: A Writing Retreat for Women.
Jessica Barksdale (2015): Organizer, Literature Week, Diablo Valley College.
Chelsey Clammer (2016): Monthly Columnist, WOW! Women on Writing; Editor, The Nervous Breakdown; Reader, Creative Nonfiction; Editor, Ms. Fit Magazine.
Christina Collins (2010): Home Editor, Lockjaw Magazine.
Sydney Elliott (2015): Editor, Community College Humanities Review.
Kathleen Flenniken (2007): President, Jack Straw Cultural Center.
Cate Gable (2016): Northwest Poetry Correspondent, Poetry Flash; Editorial Board Member, Floating Bridge Press; Founding Team Member, Rancho Linda Vista Writers Workshop.
Nancy Geyer (2013): Art Editor, Terrain.org: A Journal of the Built + Natural Environments.
Bernard Grant (2016): Associate Essays Editor, The Nervous Breakdown.
Ned Hayes (2017): Director, Board of Directors, Clarion West Writing Workshop; Editor-in-Chief and Publisher, Oly Arts.
Jill McCabe Johnson (2008): Founder and Executive Director of Artsmith; Board Member, Orcas Island Lit Fest.
Lita Kurth (2009): Cofounder, Flash Fiction Forum.
Meghan McClure (2013): Editorial Board Member, Floating Bridge Press.
Colleen Rain (2017): Fundraising Board Member, Seattle Arts and Lectures "Words Matter" benefit, 2018.
Ian Ramsey (2015): Founder and Director, The Kauffmann Program in Environmental Writing and Wilderness Exploration.
Julie Riddle (2009): Craft Essay Editor, Brevity Magazine; Creative Nonfiction Editor, Rock & Sling.
Michael Schmeltzer (2007): Editorial Board Member, Floating Bridge Press.
Tina Schumann (2009): Assistant Director, Artsmith.
Bucket Siler (2016): Founder and Organizer, Santa Fe Zine Fest.
Molly Spencer (2017): Poetry Editor, The Rumpus.
Billie Swift (2016): Owner, Open Books: A Poem Emporium.
Rick Barot: Poetry Editor, New England Review.
David Biespiel: Columnist, "Poetry Wire," The Rumpus.
Barrie Jean Borich: Editor, Slag Glass City; Co-organizer, Writers Resist Chicago.
Oliver de la Paz: Treasurer, AWP Board of Trustees.
Rigoberto González: Critic-at-Large, Los Angeles Times; Board Member, AWP Board of Trustees.
Jenny Johnson: Contributing Editor, Waxwing. 
Dinah Lenney: Senior Nonfiction Editor, Los Angeles Review of Books.
Peggy Shumaker: Series Editor, Alaska Literary Series, University of Alaska Press; Editor, Boreal Books, Red Hen Press; Board Member, Alaska Arts & Culture Foundation; Board Member, Storyknife Writers Retreat; Poetry Editor,  Persimmon Tree; Contributing Editor, Alaska Quarterly Review; National Advisory Board Member, The Prairie Schooner Book Prize.