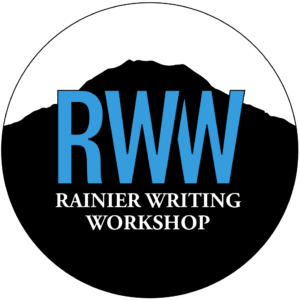 Ann Bodle-Nash (2018) will read from her fishing-related narrative nonfiction at the Writers on the Fly event at Emerald Waters Flyshop, West Seattle, Washington, on November 16.
Bill Capossere's (2008) full-length drama, After the After, was given a stage reading on October 21 as part of a play development program jointly begun by GEVA Theatre and Writers & Books.
Chelsey Clammer (2016) gave readings from her recently released collection of lyric essays, Circadian, in Texas in October and November. Chelsey judged Sunlight Press's nonfiction contest, and she will be teaching online writing courses for WOW! Women on Writing in 2018.
Bernard Grant's (2016) AWP panel, "Towards Truth and Brevity: All About Creative Nonfiction Chapbooks," was accepted for the 2018 conference. In October, Bernard spoke on a panel with other Yates Scholars and Fellows at the University of Cincinnati. He also served on the jury for the 2018 fellowship applications for the Vermont Studio Center. His flash fiction chapbook, Fly Back at Me, will be published in winter 2017 as an e-chap by Sundress Publications, and his essay "I Only Remember What You've Told Me" was nominated by the New Delta Review for the 2017 Best of the Net Anthology.
Ned Hayes (2015) was a Story Slam Judge for the StoryOly Grand Slam in September. Ned's novel The Eagle Tree was translated into Chinese in October, and his novel Sinful Folk was translated into German, French, and Italian in summer 2017.
Cate Hodorowicz (2016) was a Peter Taylor Nonfiction Fellow at the 2017 Kenyon Review Writers Workshop at Kenyon College in Gambier, Ohio.
Emily Holt's (2016) poem "Mystic" was a runner-up for the 2017 Dermot Healy International Poetry Award, selected by Vona Groarke. Emily's poem "When We Were Foreign" was long-listed for the same. Her chapbook If Not Savior received special commendation for the 2017 Patrick Kavanagh Award, selected by Brian Lynch.
Holly J. Hughes (2006) received an American Book Award from The Before Columbus Foundation for her letterpress chapbook, Passings, published by Expedition Press (2016). The award ceremony took place on October 22, 2017, in San Francisco.
Jill McCabe Johnson (2008) was a guest faculty member at Simon Fraser University, speaking on "The Poetic Series." Jill gave a poetry reading at the Deep Waters South Sound reading series in Steilacoom, WA; The Paper Hound Bookshop in Vancouver, BC; and the Lopez Bookshop on Lopez Island, WA.
Adrian Koesters's (2007) poem "Three Days with the Long Moon," the title poem of her second collection of poetry, will appear in American Life in Poetry in 2018. Adrian's first novel, Union Square, has been accepted for publication by Apprentice House Press in Baltimore.
Lita Kurth (2009) was a featured reader in the Peninsula Literary Series on October 13, 2017. Lita's essay "Are We Not Ladies?" was nominated for a 2017 Best of the Net award by Watershed Review.
Meagan Macvie (2014) will be holding a number of reading events and classes this fall in support of her debut novel. Schedule information can be found on her website.
Debbie Clarke Moderow's (2013) memoir, Fast into the Night: A Woman, Her Dogs, and Their Journey North on the Iditarod Trail, received the 2017 WILLA Award for Creative Nonfiction. As a participant in the art/science/humanities collaboration In a Time of Change: Microbial Worlds, Debbie read from her work at the October 2017 American Society for Microbiology Alaska branch meeting in Anchorage.
Christine Robbins (2012) was invited to read at the Poetry Northwest Reading and Celebration on September 12, 2017, at Phinney Books in Seattle.
Tina Schumann (2009) was interviewed by Third Coast Review about her new anthology, Two-Countries: US Daughters & Sons of Immigrant Parents. Tina's anthology contains the work of RWW grads Michael Schmeltzer (2007), Kristy Webster (2009), Tammy Robacker (2016), and Natalie Tilghman (2011).
Bucket Siler's (2016) story "P.S. While You Were Sleeping" won second prize in Storm Cellar's 2017 Force Majeure Flash Contest.
Tarn Wilson's (2008) essay "In Praise of Inadequate Gifts" was a finalist in this year's Autumn House Press contest.
Brenda Miller received the Washington State Book Award in Memoir for her book An Earlier Life, published in 2016 by Judith Kitchen's Ovenbird Books.
Peggy Shumaker has been working for several months to renovate the building that will house Red Hen Press's new offices.