The Way(s) Forward:
Essays by Seven
RWW Faculty Members
The Way(s) Forward:
Essays by Seven RWW Faculty Members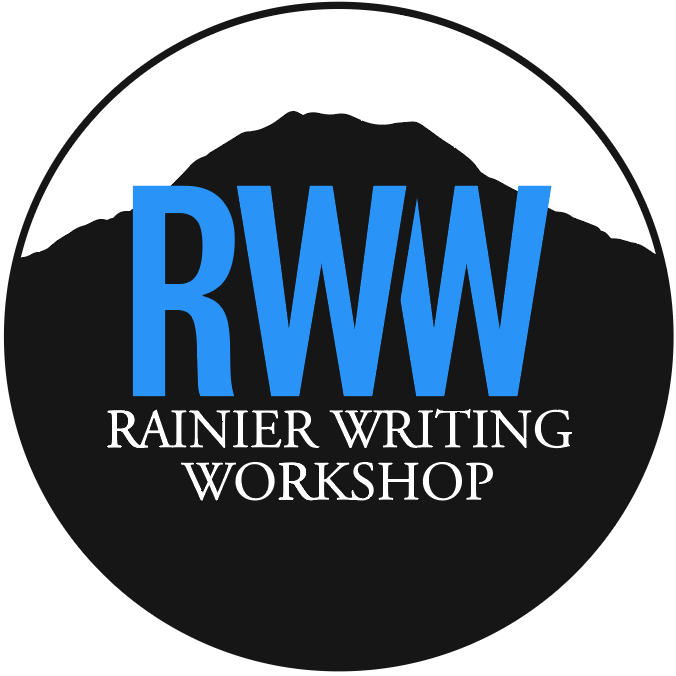 When we gather again for our residency in July 2017, questions of art, power, and politics will be on the minds of many. In that spirit, Soundings asked our RWW faculty members to reflect on these questions in brief essays to share with our community of writers.
Here you'll find a range of responses to our current political moment. Barrie Jean Borich writes of the grief that comes with losing her delusions of progress, and she positions her writing as an act of resistance emerging from her own politicized body. Kevin Clark writes about how challenging it can be to recapture the facility for creative writing when dread overwhelms the sense of enchantment that's so necessary to a writer's spirit. Peggy Shumaker provides a passionate defense of working-class people's love of the arts, and she protests, with a poem, the harm that will be done to women by the actions of those now in power.
And you'll find some insights on how we as writers can resist by persisting. Rick Barot advocates for the wisdom of moving forward task by task, day by day, "adhering to an ethic of focused presence." Fleda Brown asserts that her main role as an artist is to demand respect for the work she does—for all the acts of literary citizenship both large and small, but above all, for the work of writing itself. Both she and Greg Glazner caution us that succumbing to fear, propaganda, and two-dimensional thinking will hinder our ability to see clearly, and Glazner writes of the solace that comes from the mental and physical activity of working on a poem, which engages his whole being in a restorative act. Finally, David Cates tells the story of a day spent searching for a mysterious, half-remembered magazine article, and he reminds us that at the end of the day, "maybe all there ever is" for us readers and writers is the consolation of the story itself.
Dive in, and for those of you who'll be with us at residency, we'll have lots to talk about.
—L. M. C.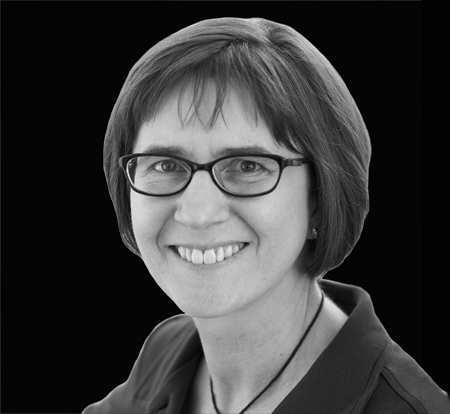 Day by Day
On November 9, the day after the election, I had a conversation with Jonathan Maule, a first-year RWW participant. Our phone call had been scheduled weeks before and was intended to be an academic advising session. Of course, we ended up talking about the election and its result—a result that was, to both of us, so bewildering and devastating that the early part of our conversation was marked by silences that seemed to come from a kind of catatonia.
Pushing aside my rage and rousing up my teacher self, I settled on a line of counsel that I'd doled out to many students who had sat in my PLU office, anxious and out of sorts: Focus on what you can control, I told Jonathan. Think about the poems you want to write, the things you want to read, the hours you put into your work as a writer, your work as a citizen, your work as a person in a family, in a community, in a circle of friends and affiliations. Focus on those things. And just maybe, I said to him, by your focusing on what can be done, the things that have come undone will be restored, task by task, day by day. Or, at the least, focusing on what's possible is a way of getting back one's sense of agency, even if, at the moment, it seems utterly missing.
I don't think I believed in half of what I was saying—such was my despair on that day—but I hoped it would be useful to Jonathan anyway. However, in the weeks and months that followed, and as the magnitude of the election's effects became clear, it became apparent to me that, in fact, the advice I gave to Jonathan described the only way I knew how to move forward. To keep returning to my work as a writer. To be in the solace and ferocity of the writings of others. To write letters and make phone calls to people in authority. To talk to my students, my colleagues, my family, my friends. To teach. To listen. To be in a body and in a mind. Adhering to an ethic of focused presence, I started to see that each thing could contribute to energies and ideals that were larger than me.
Task by task—this, then, is the directive I've given myself in this ongoing moment of threat and anger in our country. On more days than I can count, I have been unable to live by that directive. Instead, I have been too disheartened and enraged and scattered in mind to do anything beyond nurse my own feelings. But I keep insisting on it nonetheless—task by task, day by day—knowing that to do the task at hand, whatever it is, is always a good place to begin.
Rick Barot has published three books of poetry with Sarabande Books: The Darker Fall (2002), which received the Kathryn A. Morton Prize; Want (2008), which was a finalist for the Lambda Literary Award and won the 2009 Grub Street Book Prize; and Chord (2015), which received the UNT Rilke Prize, the PEN Open Book Award, and the Publishing Triangle's Thom Gunn Award, and was a finalist for the LA Times Book Prize. He has received fellowships from the John Simon Guggenheim Memorial Foundation, the National Endowment for the Arts, the Artist Trust of Washington, the Civitella Ranieri Foundation, and Stanford University, where he was a Wallace E. Stegner Fellow and a Jones Lecturer in Poetry. He is an associate professor of English at Pacific Lutheran University and director of The Rainier Writing Workshop. He is also the poetry editor of New England Review, and in 2017 he will be on the faculty of the Bread Loaf Writers' Conference.

Never the Luxury
One of my students told me recently that she was motivated by a comment of another of her English professors, who told her American literature has never had the luxury of being apolitical. I doubt all American writers agree with that statement, but this is exactly how I feel about my own work. I have always believed that what I write can be no less fraught than what I live.
When we talk about the current political climate, we are likely counting back to that November 2016 night when many—I was one of you—sat before the television into the wee hours, hoping the force of our collective alertness would stop those Electoral College votes from accumulating. I cried the week that followed, and I welcomed the students who came to my office at DePaul to either cry or tell me why they thought this election was just more of the messes white people were always making. I understood both their shock and their cynicism.
It wasn't just Trump who made me cry, though both my body and my brain still clench whenever I see his image. I never believed that racism, misogyny, homophobia, and transphobia were over—so I wasn't crying over hatred as usual. And though I would not have minded four years of pantsuit bingo, I neither adored nor abhorred Hillary.
It was the loss of delusions that made me sob. The delusion of imperfect-yet-incremental progress toward LGBTQ freedom. The delusion that rape culture was becoming delegitimized, at least among most women. The delusion that those alt-right Nazi provocateurs, those fearmongering fundamentalist Christians, those late-night talk radio conspiracy whisperers and all their far-right minions, had ceased to have the numbers to elect an American president.
But the real turn in the political climate started well before the election. The strange collage of social media we live within today may well be devastating our emotional health, but it also reveals the ongoing presence of what came to power in the last election. The social media news in the year leading up to "and-then-Trump-happened" was a bombardment of stories about powerful men making a sport of rape, along with the exposure of routine police murders of brown men and women across American cities. The only thing new about this news was the broader awareness and contingent upsurge of both resistance and provocation. I saw this on my own campus when Breitbart provocateur Milo Yiannopoulos visited, pitting hooting and fist-pumping right-wing bros against student feminists, queers, and racial-justice activists, leaving behind waves of racist and misogynist social media trolling of both students and faculty of color that hung on for months. I knew then that what happened in our presidential election could happen, but I should have seen that it would happen. My America is a vulnerable body caught in hostile elements, and the current presidency is less a political climate than the damage left in that bad weather's wake. There is nothing to do but write—implicitly or explicitly—from the center of this havoc.
Nonfiction writers deconstruct delusion and represent previously unseen worlds. When I first started publishing, mostly in the queer press, I received Nazi hate mail, had straight writing students tell me queer teachers should stick to queer students only, was told I would never publish anywhere except in hidden margins. I persisted, and I have never considered not persisting, never having had the luxury of creating literature that was not political, because I have never had the luxury of living in a body that was not politicized.
I restore myself by doing what artists do: by making. Art, home, dogs, love, old friends, walks along large, churning bodies of water are central, but what sustains me best is still and always the work.
—8 June 2017
Barrie Jean Borich's latest title is Apocalypse, Darling, a lyric narrative forthcoming in February 2018 from Ohio State University Press, the kickoff book in Machete: The Ohio State Series in Literary Nonfiction. She is the author of Body Geographic (University of Nebraska Press/American Lives Series), winner of a Lambda Literary Award in Memoir, an IPPY (Independent Publisher Book Award) Gold Medal in Essay/Creative Nonfiction, and a 2013 IndieFab Bronze Award for Essays. Borich's previous book, My Lesbian Husband (Graywolf), won the American Library Association Stonewall Book Award. She is the recipient of The Florida Review Editor's Prize in the Essay and the Crab Orchard Review Literary Nonfiction Prize, and her work has appeared in Ecotone, The Seneca Review, Indiana Review, Hotel Amerika, TriQuarterly, Passages North, The Washington Post, and The Rumpus. Borich is an associate professor in the English Department and MA in Writing and Publishing Program at DePaul University in Chicago, and she edits Slag Glass City, a digital journal of the urban essay arts.

My Failure as an Activist
When Trump was elected, I was invited to join a group of deeply politically engaged women. I went to the first meeting, came home, and wept. There they were, saving the world, and what was I doing? I was writing letters to my representatives, I was sending money—but they were meeting with focus groups as part of Indivisible, they were plotting and planning and waiting outside our state senator's office for hours trying to get his attention. I felt unable to do that, but also strongly unwilling. What am I? A bad person, leaving the burden on others' shoulders.
So then I thought, I'll focus on the arts. The NEA and NEH are likely to be defunded. What can I do? I looked up our state arts programs that get national funding. Quite a few. I saw what strong advocacy efforts both of those organizations are launching right now. Good.
So what could I do? On the local level, yes, there are schools that need a poet to visit. There are teachers who need encouraging. I spent seven years doing that as Poet Laureate of Delaware. I don't have the energy or the necessary enthusiasm to do that anymore.
All this is by way of my sinking gradually into a clear assertion that what I do do is not only important, but crucial. My main role in this bizarre and dysfunctional culture is to demand respect for what I do. What do I do? I read people's manuscripts, I write blurbs, I write a poetry column for our local paper, I write a poetry commentary for Interlochen Public Radio, I mentor a number of people, but most importantly, I sit quietly and write.
The greatest threat, as I see it, is that I will cease concentrating on my writing because I feel guilty—that I "ought" to be making more dramatic gestures. The threat is that I will obsessively watch political videos in which like-minded people console me in our mutual horror. The threat is in getting the jitters. The threat is in giving in to panic and/or despair.
The times require a monastic discipline. The hard work of overt, persistent resistance needs to be done, but so does the hard work of doing nothing. I have been a meditator for almost 30 years. Why I would sit and stare at the wall every morning is a source of wonderment to some friends. This practice, however, is exactly analogous to the writing life. There must be silence. There must be a growing awareness of space around events. Not that action is not important, but Velcroing ourselves onto attitudes and, frankly, any "story" hinders clear vision. What we write needs to come from silence, needs to open itself into silence, not hostage to anything.
Fleda Brown has published nine collections of poems. The Woods Are on Fire: New & Selected Poems was published in 2017 by the University of Nebraska Press. The book is part of the Ted Kooser Contemporary Poetry Series. Her work has twice appeared in The Best American Poetry and has won a Pushcart Prize, the Felix Pollak Prize, the Philip Levine Prize, and the Great Lakes Colleges New Writer's Award, and it has twice been a finalist for the National Poetry Series. Her memoir, Driving with Dvorak, was published in 2010 by the University of Nebraska Press. She is professor emerita at the University of Delaware, where she taught for 27 years and directed the Poets in the Schools program. She was Poet Laureate of Delaware from 2001 to 2007. She now lives with her husband, Jerry Beasley, in Traverse City, Michigan.

Only a Story
I woke in the morning with an interesting idea about a strange article I'd read in Harper's or The Atlantic or The New Yorker—I couldn't remember which. Nor could I quite remember the idea. It felt close but shapeless and wordless. And the harder I tried to remember it, the faster it danced away. I thought if I could find the article in one of those magazines—the article had originally been typed on a phone, during some dramatic action—if I could find the article, then I'd be able to recapture my idea before it completely vanished. All morning long, I skimmed magazines in the living room and the recycle box. The idea lingered at the edge of my mind, no more than a shadow or a smell, but compelling enough to make me desperate to find the strange article. I was certain if I found it, the interesting idea would come back to me clearly and I could sit with it. I could think it. I could write it.        
Now it's late afternoon. I've been to the YMCA, have started dinner in the kitchen, and am back in my living room. Because it's winter in Missoula, the light through the front windows has faded to gray across the dozens of magazines strewn on the coffee table and floor at my feet. I'm pretty certain now I must have dreamed both the article and the idea, which makes me feel ashamed, a little scared for the state of my mind—and also, I admit, amused. Because now I've got this weird story to my day that's turned out to be all there is, maybe all there ever is. No strange article, no interesting idea. Only a story.
David Allan Cates is the author of five novels, most recently Tom Connor's Gift, a gold medalist in the 2015 Independent Book Publishers Book awards. His first collection of poetry, The Mysterious Location of Kyrgyzstan, was released in the spring of 2016. His other novels include: Hunger in America, a New York Times Notable Book; X Out of Wonderland and Freeman Walker, both Montana Book Award Honor Books; and Ben Armstrong's Strange Trip Home, a gold medalist in the 2013 Independent Book Publishers Book Awards. His stories and poems have appeared in numerous literary magazines, and his travel articles have appeared in Outside Magazine and the New York Times Sophisticated Traveler. Cates is the executive director of Missoula Medical Aid, which leads groups of medical professionals to provide public health and surgery services in Honduras. In Missoula, he has worked with the Missoula Writing Collaborative teaching classes on short story writing in high schools, and he has taught in the 406 Writers' Workshop. For many years, he worked as a fishing guide on the Smith River and raised cattle on his family farm in Wisconsin.

Enchantment and Dread
Was it Shelley who said that happiness was a prerequisite for writing well? In the months before the presidential election, I'd been in an exceptionally fertile stretch, but the election suddenly delivered a corrosive dread into my being. The fertile period was over, at least for a while.
In the time since the election, I've managed to complete only one new poem (of dubious quality). I've sent out a manuscript, and I've written a long essay. For me, critical writing requires less imaginative facility than creative writing. I haven't easily reentered that state of mind that presages promising poetry.
For the three months following November 8, I found my conscious life constricted by national invocations of xenophobia, racism, misogyny, homophobia, eco-ruin—and spectacular greed. I've worried about an insecure narcissist who may feel he has to prove himself by engaging in thermonuclear war.
Not only have I believed the new president would commit widespread horrors, but I've also resented the attack on my own spirit, on the sensation the Romantics called "enchantment." In his stunning poem "A Brief for the Defense," Jack Gilbert says, "To make injustice the only / measure of our attention is to praise the Devil."
As poet David Biespiel suggested to me recently, we need to find balance. But how?
As committed writers, perhaps we need to resist and find delight. Those are two distinct pursuits. In order to reconnect with my generative self while also taking up civil arms, I've had to compartmentalize a bit. On one hand, I try to make at least one gesture of resistance each week, whether it's contacting legislators, making donations, marching with others, sending key materials to my friends, etc. On the other, I've tried to pursue comfort in family, literature, ball playing, working out, and other activities.
Almost as importantly, I've taken hope from the cultural progress we've made as a nation over my lifetime. Recently, The Guardian published an article by Rebecca Solnit that advocated protest and hope on the grounds that "[a]ctions often ripple far beyond their immediate objective, and remembering this is reason to live by principle and act in hope that what you do matters, even when results are unlikely to be immediate or obvious." Solnit points to the many historical acts of radical protest that led, for instance, in 1976 to the Clamshell Alliance, the group that committed civil disobedience trying to stop the Seabrook nuclear power station.
Upon reading Solnit's piece my heart opened, not only for its inspiration but also because my wife Amy Hewes was among those nonviolent protesters placed in jail for two weeks. That nuke was built, but—thanks in part to Amy and her peers—nuclear power is no longer a feasible energy option. Each generation of resistance is a model for the next. And so I'm further buoyed by this and myriad other examples of progress. As I begin to regain a state of mind in which enchantment is possible, at least as prescribed by Percy Shelley and Jack Gilbert, I anticipate that my poetry writing life is about to rekindle.
—1 April 2017
Kevin Clark's Self-Portrait with Expletives won the Pleiades Press contest. His first book of poems, In the Evening of No Warning, earned a grant from the Academy of American Poets. His most recent chapbook, The Wanting, won the Five Oaks Press contest. Kevin's poetry appears widely in such journals as The Georgia Review, Ploughshares, Iowa Review, Gulf Coast, and Crazyhorse. A regular critic for The Georgia Review, he publishes criticism in many venues, including The Southern Review, Papers on Language and Literature, and Contemporary Literary Criticism.
Website: http://kevinclarkpoetry.com.

Some Personal Notes on the Practice of Writing During a National Catastrophe
In these extreme times, politics is prominent in my poetry regularly. But I rarely start off writing willfully toward a point. That's all but a guarantee that I would come off as dogmatic and unconvincing. Politics enters my poetry the same way anything else does. When the surreally green Northern California landscape this year, some disturbing family trouble, and a dream I had about a woman my age—with a thin face and a galaxy of the kind of small freckles a kid might have—want into my poetry, I let them. And when a friend's harrowing encounter with an emboldened misogynist wants in, when a Trump sign in front of the only big house in a poor, minority neighborhood wants in, when the white supremacist signs that appeared on my campus and the daily alarm-fest caused by simply reading the news all want in, I let them. I shape the rough drafts from there.
In January, the threat to writers that worried me the most was that we might be intimidated into silence. So far, it seems to me that we've been speaking out more stridently than ever. But the internet's flood of propaganda and two-dimensional thinking diffuses our impact. There is a righteous feeling in lumping people into categories that we either support or revile—these days, I fight this impulse myself—but actual people are complicated. It's remarkable how little feature writing there's been, for example, that features full-blown people. A long Washington Post piece on John McGraw, an angry white Trump supporter, and Rakeem Jones, the black protester punched by McGraw at a rally, is one of the few I've seen that shows the principals changing as they wrestle morally, personally, and politically with the impact of McGraw's violence.
The roiling environment of 2017 is relentlessly anxiety producing. But if we're afraid and exhausted, it's hard to write and act productively. I've found that the single most restorative thing I can do is to work on a poem. When I have a draft in front of me, I say it out loud to feel its rhythms; its consonants to hit with and vowels to sing through; its stances, syntax, images, and tones. Ultimately, I am feeling for false spots in the draft—which I revise and say aloud repeatedly, until they seem right—and for moments of legitimate power. When I do this, I am engaging with more of my being than I was when I sat down, anxiety ridden. A related restorative act is to read the work of a highly internal poet, work that has to be absorbed slowly and fully, or else it's nothing at all. Lately, for me, that poet has tended to be Arthur Sze, particularly his Compass Rose.
Writing seems to me more important than ever. I'd argue that no other medium is as good as writing at integrating the complexity of being into the sophisticated resistance these times demand.
_
Greg Glazner's books of poetry are From the Iron Chair and Singularity, both published by W. W. Norton. His awards include the Walt Whitman Award, the Bess Hokin Prize from Poetry, and an NEA Fellowship. He has published recent poetry, fiction, and nonfiction in magazines including Poetry, Fifth Wednesday, and the Los Angeles Review of Books. An electric guitarist as well as a writer, he has 
collaborated with the classical composer Garrett Shatzer on an extensive blues-influenced piece in the art song tradition, At the Blinds, for which Greg wrote the text. A past Director of Creative Writing at The College of Santa Fe and a former Richard Hugo Visiting Writer at The University of Montana, he teaches at UC Davis.

Two Thoughts
Shortly after the election, the good folks at Cutthroat, a Journal of the Arts put out a call for a special issue they called Truth to Power. I was thinking about how many of my fellow citizens apparently have nostalgia for "good old days" that never actually existed. I thought of how policies championed by the current power structure will cause so many kinds of destruction. One kind is the restriction of information and the rolling back of basic rights. One kind is the death of women.
I thought of my mother. Here is the poem I sent Cutthroat.
PARENTHOOD, UNPLANNED
When a jasmine-scented
teenager (not yet my mother)
came up pregnant
with me, my father
stepped up.
They did what teenagers did
in 1951. Married.
Mismatched
spectacularly—
fifteen years of yelling and beer.
Four kids and two
miscarriages
before she turned
twenty-four.
No education
past high school.
So after the divorce,
crap jobs,
crappier men,
government cheese,
no sleep.
Haunted, her eyes.
There are men
making decisions
right now
about lives of girls
and women.
Some do not want
children to know
how their bodies work.
Some do not trust
women to make
decisions. As if
women were people,
as if women
know what's best
for their lives,
for the lives
of their children.
That broken teen
who carried me, who
pushed me out
into this world,
that brilliant
ragged girl
died young, worn down
in her thirties.
One small life,
I know. The only life
she had. I speak for her
when I say
Let women live. 
Let women be.  

Here's something else. Mike Mulvaney, the White House Budget Director, made this case: "The president finally got to the point where he said, 'Do I really want to make the coal miner in West Virginia, or the auto worker in Ohio, or the single mom in Detroit pay for the National Endowment of the Arts or the Corporation for Public Broadcasting?' And the answer is no."
The contempt for working people is obvious. The speaker, Mr. Trump, and his cronies are oblivious to the lives of people they claim to support.
Maybe I'm touchy. Yes, I'm touchy. I'm married to a coal miner, an educated and compassionate man who is an active patron of the arts. I know dozens of coal miners, every one of them thoughtful and interesting. I know plenty of single moms whose children watch PBS kids' shows. In Alaska, people across the political spectrum depend upon public broadcasting. And those coal miners? The vast majority support the arts and arts programming. In the tiny mining town of Healy, through the efforts of coal miners and their families, programs in music, visual art, dance, drama, literature, and writing build and sustain the community. Their programming relies upon support from ticket sales, fundraisers, volunteer hours, private contributions, and yes, funding from national, state, and local agencies. Take that funding away and you impoverish our communities. More towns and villages will go from "underserved" to "unserved." All over America, we deserve better.
Peggy Shumaker's new and selected collection, Cairn, will be published in 2018 by Red Hen Press. Her lyrical memoir is Just Breathe Normally. She lives in Fairbanks, Alaska, and travels widely. She is deeply grateful for the RWW community of writers.