Growing Community: A Look Back at the 2021–22 Flash Classes
Hannah Comerford, RWW Program Assistant (Class of 2019)
Growing Community:
A Look Back at the 2021–22 Flash Classes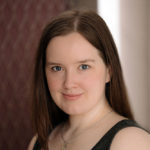 Hannah Comerford Program Assistant
Class of 2019
I recently visited our local nursery with a couple of friends, searching for vegetable starts that might survive a late-spring planting. Rounding a corner of gardening tools, I ran into a familiar face.
While we had an awkward "We know each other, right?" moment, made more understandable by our face masks, it didn't take long to remember—we were both RWW alums, our paths crossing during a few residencies.
We talked about where our lives had taken us and the kids we'd grown since graduation. In a time when relationships can feel harder to maintain than ever before, this moment reminded me of the shared bond I still have with this writing community.
Our flash classes continue to be "Aha—I know you!" moments as alumni, participants, and prospective students pop into our virtual space. We go a little deeper in our craft together, share insights and ideas, and remember once again that we are part of something greater than just one person typing in our home.
We are grateful to Garrett Brooks, Rebecca McClanahan, Kelli Russell Agodon, Scott Nadelson, Kevin Clark, Rhiannon Hillman, Matt Young, Aram Mrjoian, Molly Spencer, Wendy Call, Jason Skipper, Sequoia Nagamatsu, and Jennifer Foerster for creating these opportunities to learn and grow together. And of course, special thanks goes to Rick Barot for orchestrating these events.
I look forward to many more of these community moments with you all in the future—both during the summer residency and throughout the year.
Hannah Comerford graduated from the Rainier Writing Workshop in 2019 and is now the RWW Program Assistant. Her work has appeared in The Unmooring, Ekstasis, and Fathom. She also serves as the Associate Poetry Editor for Fathom Magazine. Hannah lives with her husband, son, and dog in Tacoma, WA.