Greetings
Nathaniel Youmans, Editor
Class of 2020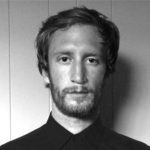 Nathaniel Youmans
Editor
Class of 2020
I am fortunate enough to be writing this missive from the Kachemak Bay Writers' Conference in Homer, Alaska, where, now as in previous years, RWW faculty and alumni continue to hold a considerable presence. The solstice is upon us, the sun doesn't really set, and everywhere I turn there seems to be a bald eagle staring into my soul with milky-blue eyes. Or a somnambulistic writer reeling from the saturation of yet another richly packed conference.
In the spirit of summer's vitality and of adventure and risk nourishing the writerly life, I am thrilled to offer this issue's featured article by Holly Hughes. Holly, winner of the 2017 American Book Award, is an alumna from RWW's very first class, and she has been an essential component of the program as the Outside Experience Coordinator for more than a decade. In her article, Holly reflects on the impact this unique requirement of RWW has had on her and the hundreds of students she has supported in fulfilling this enriching opportunity. It saddens me to announce that Holly is stepping down from this role, but now we welcome Hannah Comerford, Soundings' Contributing Writer, as the new OE Coordinator. Also, Hannah has contributed for this issue a photo-essay recapping some highlights from the AWP conference in Portland and RWW's fifteenth-anniversary reception.
Big transitions are everywhere. As we celebrate Holly's enormous contributions to the Rainier Writing Workshop, we also welcome a cadre of new faculty members: Jennifer Foerster, Renee Simms, Jason Skipper, and Justin St. Germain. This issue includes profiles of Jennifer and Jason by Sydney Elliott and myself, respectively; the fall issue of Soundings will feature profiles on Renee and Justin. And, of course, we present another large volume of accomplishments from our literary community in the Publications, Announcements, Opportunities, and Literary Citizenship sections.
With that, I, too, sign off from my current station as Editor of Soundings to serve as Contributing Writer. More importantly, I'd like to give a huge welcome to Abriel Newton as Editor and Keats Chaves as Assistant Editor for the upcoming year. As always, thank you to Managing Editor Sydney Elliott and Creative Director Garrett Brooks for their tireless brilliance in making this publication possible.
Happy summer to you all. See you at the residency before you know it.