What Happens Next?:
Three RWW Alumni Weigh in on Publication Experiences
INTRO
Hughes
Read
Clammer
Introduction
Often in the realm of literary education, publication is brushed aside. There are good reasons: publishing can easily be researched online, it's more important to focus on refining your craft, there's simply not enough time to discuss it in English classes and MFA residencies, and so on. However, this silence can sometimes leave a new writer confused and intimidated. What do you do when you know your poem, story, or book is finished?
We've asked three alumni who published their creative theses after their time at RWW to share some of their experiences and advice with us. Each has a different perspective on the journey, and each offers different wisdom. Whether or not you're new to the publishing world, I ask that you take their words to heart—keep writing and find a way to share your work with the world.
_
—Hannah Comerford, Editor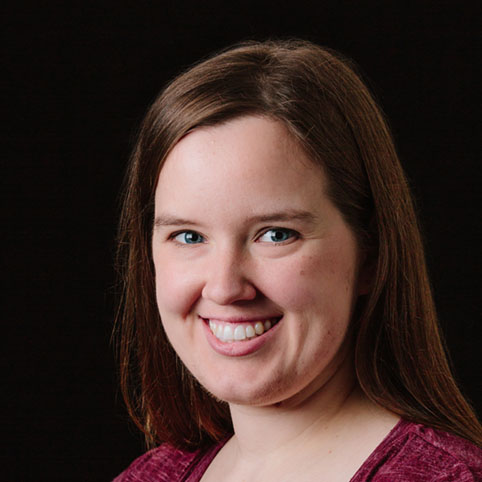 Publishing without Spreadsheets
by Holly J. Hughes (2006)
First, let's get disclaimers out of the way. I didn't think much about publication when I was a student at RWW; I was just grateful to be able to focus on the craft of writing. I also have to confess that I've never been good at sending work out to literary journals, so don't expect advice on keeping spreadsheets or setting aside time each week to submit—both admirable practices, though not mine. But when I reflect on the five books I've published since graduating, I find I do have a few kernels of advice, so read on—as long as you're not looking for sample spreadsheets.
I published my creative thesis first as a chapbook and then as a full-length collection. Here's how it happened: At the last residency, we paired up for feedback on our respective creative theses. This feedback was invaluable. At this point, I was so tired of my thesis I couldn't see what was working. The feedback I received helped me revise twenty of the poems and submit them as a chapbook to the Floating Bridge Press chapbook competition. To my astonishment, my chapbook, Boxing the Compass, won the contest and was published in 2007. While this makes it sound easy, I should clarify that this wasn't the first manuscript I'd submitted to Floating Bridge Press. I made a point of reading the winning chapbook each year—something I do whenever I enter a contest—and reading the previous winners' as well as the judges' work.
The full-length collection, Sailing by Ravens, grew out of that chapbook. It took several years, a few residencies, and invaluable feedback from a fellow alum before the manuscript finally felt ready. In the meantime, Peggy, my mentor during my thesis year, suggested the University of Alaska Press. It was a great relief to finally send it off, where it was accepted as part of their Alaska Literary Series and published in 2014.
In the meantime, before publishing Sailing by Ravens, I'd edited an anthology, Beyond Forgetting: Poetry & Prose about Alzheimer's Disease, which developed from my Outside Experience project. I finished the collection soon after graduating in 2006 and started looking for a publisher. The first two publishers I tried were suggested by mentors; both turned it down. After that, I undertook my own research, prowling bookstores to see who was publishing poetry on health-related topics. I learned that Kent State University Press had a Literature & Medicine series—many of the books I admired were published by them—so I wrote a letter of inquiry, then sent the series editors the manuscript. Within a month, it was accepted. From this experience, I learned the importance of persistence, of doing your own research, and the truth of that old saying, "third time's the charm."
I hope some small part of my paths to publishing might resonate for you. Beyond that, practice good literary citizenship. Write reviews of your classmates' books. Write blurbs when asked. Stay connected to the classmates whose work feeds and inspires yours—and seek them out when you need to be reminded that you're part of a larger community. Read widely in your genre, paying attention to who's publishing work you like so that you can envision where your work might find a home. Also, while the big-name contests are alluring, it can also pay to choose journals that publish work you admire and small presses where your work will receive close attention. Finally, remember to keep publishing in perspective: the pleasure of writing one good line or sentence—when the words click into place—can be every bit as satisfying as an acceptance letter.
_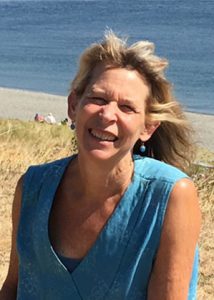 Holly J. Hughes is the author of Sailing by Ravens (University of Alaska Press 2014), coauthor of The Pen and the Bell: Mindful Writing in a Busy World (Skinner House Press 2012), and editor of the award-winning anthology Beyond Forgetting: Poetry and Prose about Alzheimer's Disease (Kent State University Press 2009). Her fine art chapbook, Passings (Expedition Press 2016), received an American Book Award from the Before Columbus Foundation in 2017. She coordinates the Outside Experience program for the Rainier Writing Workshop. After teaching writing at community colleges for three decades, she now teaches writing at workshops and conferences throughout the Pacific Northwest and consults as a writing coach, dividing her time between a home in the Chimacum Valley and a log cabin built in the '30s in Indianola, Washington.  
From Brain to Bookstore:
Navigating the Post-MFA Publishing Route
by Warren Read (2015)
The moment I walked across the little stage at PLU and received my MFA, I knew that the utopia that had been RWW was officially "over." No longer was I going to have the structure of a deadline and a mentor waiting eagerly at the other end of the line for whatever I had managed to come up with. Yes, there was immense pride in having completed what had once seemed impossible as a working parent, carving out time to write whenever I could. Now I had this thing that I actually had to do something with. A 100,000-word novel that could just as easily end up tucked away in a drawer rather than propped on a bookshelf.
When it came time to find that publisher, the system I used was a fairly simple one—but it started with the assurance that the novel was actually "ready" to go. This confidence came from my mentors and my final faculty reader, of course, as well as the awesome team of fellow MFA readers whose honest feedback helped direct me to a finished product. It was only when I truly felt like it was a strong-enough piece to send out that I set up my game plan to find a publisher.
I began by searching for an agent, giving myself a limited amount of time to do so (four months). I looked into AgentQuery, Manuscript Wish List, and new agency alerts from Writer's Digest and the blog Published to Death. This took careful research, since sending the wrong kind of query or manuscript to an agent is a waste of time for both the writer and the agent. In the end, I got some nibbles and some good feedback, but no representation. It was frustrating, but at the same time I recognized that while an agent wants good writing, he or she wants a paycheck even more. If an agent doesn't sense that the project will be a hot seller, the answer will likely be no.
From there, I dove into researching independent presses and made a list of tiered preferences based on the types of books they produced and their reputations (longevity in the business); I even ordered a few books to get a sense of quality and style. I sent out queries in a targeted way, capping my number at six at a time. In the end, I was fortunate to be approached by two publishers and wound up with one of those I'd placed in my top tier (Ig Publishing).
The everyday pace of life and responsibilities as well as emotional distractions has continued to challenge my creative output, and I find myself more often than not reaching out to my RWW community. For inspiration. For support. And sometimes for just a kick in the seat so I will finally put pen to paper.
_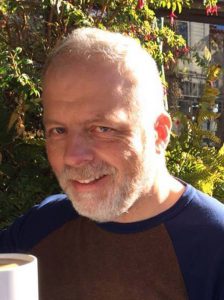 Warren Read is the author the 2017 novel Ash Falls (Ig Publishing) and the 2008 memoir, The Lyncher in Me  (Borealis Books), about his discovery that his great-grandfather had incited a lynching in 1920. His fiction has been published in Hot Metal Bridge, Mud Season Review, Sliver of Stone, Inklette, Switchback, and the East Bay Review. In addition, he has had two short plays directed and produced by Tony-winner Dinah Manoff. Warren has been a longtime instructor with the National Writing Project and is an assistant principal with the Bainbridge Island School District.
Turning Packets into Publications
by Chelsey Clammer (2016)
At the beginning of my third year in RWW, I had my creative thesis finished and was already submitting it to contests and agents and indie presses—because why not? I had something, and I needed to do something with it. I felt like it was fully developed—all ready to face the world and the harsh, necessary eyes of an editor who was not me.
Plus, because I had been engaging with my submitting process (i.e., submitting my stuff as I revised the contents of my packets), all the essays in the collection had already been published. Handy. And that, right there, is a key thing you can do as you write your way through your MFA journey—submit as you write. Turn your packets into publications. Even those pesky little CRPs are publishing candidates. (Those CRPs, by the way, are vital to your success as a writer, because it's only when you can explain how something works that you truly know how to do it.)
I found smaller literary journals that wanted craft essays and book reviews. With each mentor-approved CRP, I did final revisions and then published them. These publications were vital to my writing career not because they made me famous, but because submitting and publishing became ingrained in my writing process.
You might be scared to submit. There's that whole (and quite large) possibility that you will get rejected. Seasoned writers say, "Rejection is part of the process." Which is true. You understand this because you are a writer and, ergo, intelligent. But still, you might hesitate because you are a writer and, ergo, possibly lack some self-confidence. So, should you submit?
There's roughly one reason why you shouldn't submit your work: you don't want it to be published.
So, moving on. The more you submit, the more practice you get, which can lead to some growth in your writer confidence. Even if all you get are rejections, you're still practicing the submission process, like developing muscle memory. With each submission you believe in your writing—and yourself—just a little bit more.
Where to start submitting creative work? Welcome to the land of nifty databases and informative author bios. Go to New Pages and tromp around for a bit. Same with Poets & Writers. There's also The Review Review and Duotrope. All these databases have tons of information about publications.
If that gets overwhelming, you can look at where your favorite authors published when they first started writing. Read literary magazines and see the other places where those authors have been published. Read the work of the places where you might want to submit. There's a wealth of publications out there. Start with one and go from there.
Finally, how do you know your stuff is ready for publication? A little fun fact about my thesis: some people told me it wasn't ready. Other writers explained how the essays in the thesis were not really "essays" yet. Granted, a ton of other people told me the opposite, and though I disagreed with the unbelievers, their opinions were important. They made me really read my work from a critical perspective. In the end, I disagreed with them, but defending my work became just as important as listening to everyone's perspective. Defending it meant that I thought it was ready for publication. Defending it meant that I submitted Circadian to Red Hen Press's Nonfiction Manuscript Award, and, by golly, it won.
How did I know to believe in my work? I labored over it. I wrote final drafts, then let them sit for a good amount of time. Then I read them out loud and even recorded myself reading them. Then I listened to the recording and revised again. Every time I revised, when I changed even just one comma, I went through the whole thing again. Then, I was ready. I felt it was good work. I submitted it. You should too.
Basically, you just have to trust your gut and go for it. What's the worst thing that could happen? A rejection? That's okay—it's part of the process.
_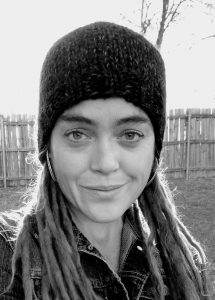 Chelsey Clammer is the author of the essay collections BodyHome and Circadian, which was the winner of the inaugural Red Hen Press Nonfiction Manuscript Award. She has been published in the Rumpus, Hobart, McSweeney's Internet Tendency, the Normal School, and Black Warrior Review, among others. She is the Essays Editor for the Nervous Breakdown and teaches creative writing online with WOW! Women on Writing.