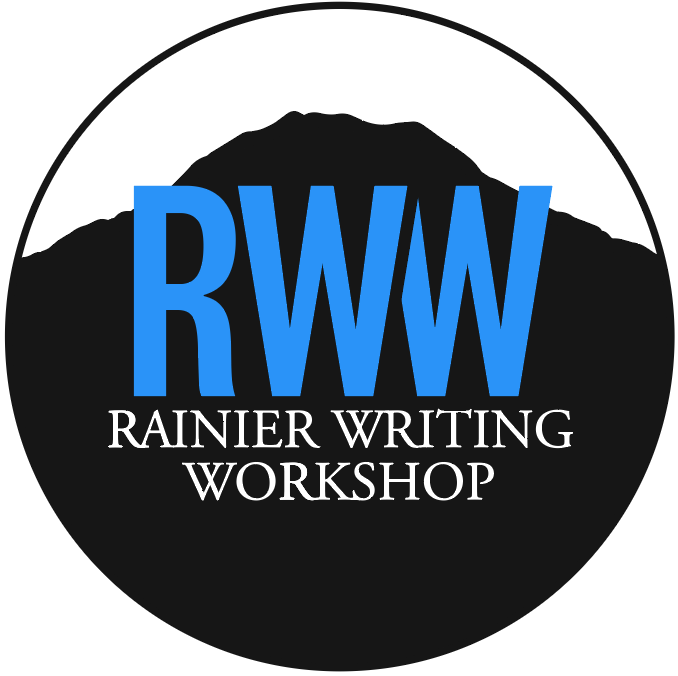 Kelli Russell Agodon (2007): Cofounder and Editor, Two Sylvias Press; Codirector, Poets on the Coast: A Writing Retreat for Women.
Jessica Barksdale (2015): Organizer, Literature Week, Diablo Valley College.
Chelsey Clammer (2016): Monthly Columnist, WOW! Women on Writing; Reader, Creative Nonfiction; Editor, MS FitMag.
Christina Collins (2010): Home Editor, Lockjaw Magazine.
Kate Carroll De Gutes (2010): Creative Nonfiction Editor, Gertrude Press; Cofounder, Incite: Queer Writers Read; Advisory Council, Storyknife Writers Retreat.
Sydney Elliott (2015): Editor, Community College Humanities Review; Editor, Fireweed: Poetry of Oregon.
Kathleen Flenniken (2007): President, Jack Straw Cultural Center.
Cate Gable (2016): Northwest Poetry Correspondent, Poetry Flash; Founding Team Member, Rancho Linda Vista Writers Workshop.
Nancy Geyer (2013): Art Editor, Terrain.org.
Bernard Grant (2016): Associate Fiction Editor, Tahoma Literary Review.
Ned Hayes (2015): Editor in Chief and Publisher, Oly Arts; Board Governance and Planning Committee Member, Clarion West Writers Workshop.
Erin Coughlin Hollowell (2009): Executive Director, Storyknife Writers Retreat. Director, Kachemak Bay Writers' Conference.
Jill McCabe Johnson (2008): Editor/Publisher, Wandering Aengus Press and its imprint Trail to Table Press; Executive Director, Artsmith.
Adrian Koesters (2007): Contributing Editor, Split Rock Review.
Lita Kurth (2009): Cofounder, Flash Fiction Forum.
Jonathan Maule (2019): Contributing Poetry Reviewer, RHINO Reviews.
Jasminne Mendez (2019): Senior Contributing Editor, Queen Mob's Teahouse; Cohost of the literary podcast, "Ink Well"; Cocreator, Women Who Submit chapter in Houston, TX.
Meghan McClure (2013): Editorial Board Member, Floating Bridge Press.
Carol McMahon (2016): Community Outreach, Bloom: Rochester Poetry Project.
Ann Quinn (2018): Poetry Editor, Yellow Arrow Journal; Faculty, The Writer's Center in Bethesda.
Colleen Rain (2017): Fundraising Board Member, Seattle Arts & Lectures.
Ian Ramsey (2015): Founder and Director, The Kauffmann Program in Environmental Writing and Wilderness Exploration.
Julie Riddle (2009): Craft Essay Editor, Brevity; Creative Nonfiction Editor, Rock & Sling; Editor, Whitworth Today; Editorial Board Member, Wandering Aengus Press.
Michael Schmeltzer (2007): Editorial Board Member, Floating Bridge Press.
Tina Schumann (2009): Assistant Director, Artsmith; Poetry Editor, Wandering Aengus Press.
Bucket Siler (2016): Founder and Organizer, Santa Fe Zine Fest.
Jen Soriano (2018): Contributing Editor, Slag Glass City.
Molly Spencer (2017): Poetry Editor, The Rumpus.
Billie Swift (2016): Owner, Open Books: A Poem Emporium.
Nathaniel Youmans (2020): Editor, Washington Falconers Association; Operations Specialist, Scablands Books.
David Biespiel: Columnist, Poetry Wire, The Rumpus.
Kevin Clark: Poet Laureate, San Luis Obispo County, California.
Barrie Jean Borich: Editor, Slag Glass City.
Geffrey Davis: Poetry Editor, Iron Horse Literary Review.
Jenny Johnson: Contributing Editor, Waxwing.
Rebecca McClanahan: Prose Editor, The Pushcart Prize Anthology, 2020.
Peggy Shumaker: Series Editor, Alaska Literary Series, University of Alaska Press; Editor, Boreal Books, Red Hen Press; Board Member, Alaska Arts & Culture Foundation; Advisory Council, Storyknife Writers Retreat; Contributing Editor, Alaska Quarterly Review; National Advisory Board Member, The Prairie Schooner Book Prize; Panelist, 2021 National Endowment for the Arts Grants for Arts Projects: Literary Arts; Panelist, 2021 Alaska Literary Awards.