A Love Story: A Tribute to RWW Founders Stan and Judith





Written and compiled by Sydney Elliott, Contributing Writer/Outgoing Editor
Oh, the generosity . . . oh, the love of others, and the love of the hope of the life-saving and culture-saving promise of noteworthy writing. Oh, Stan and Judith.
—Stephen Corey, Faculty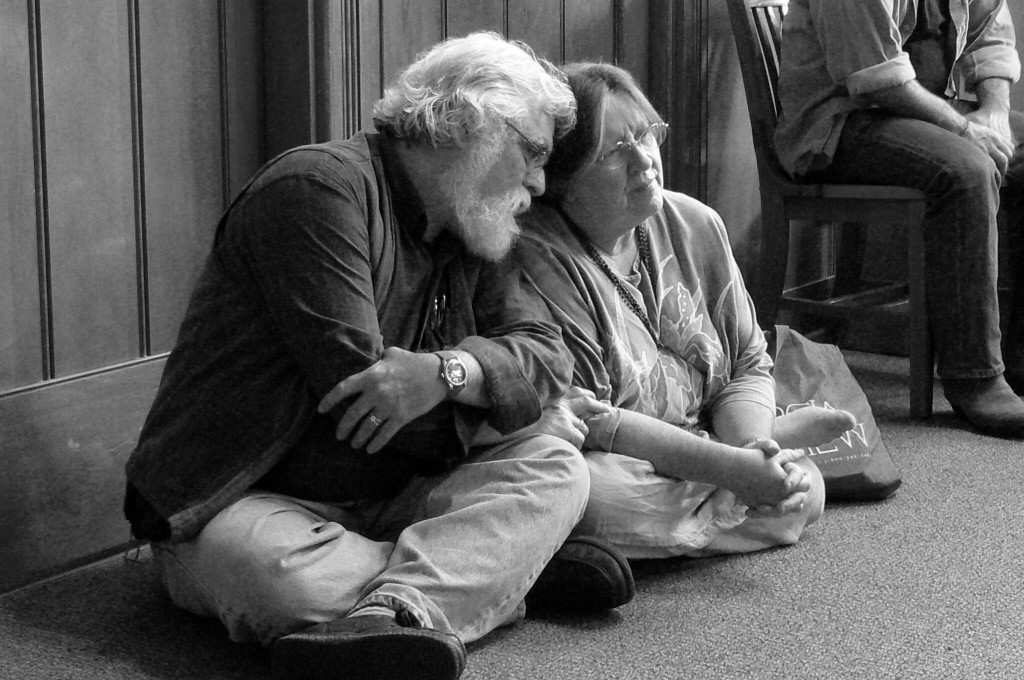 When I sat down to write a fitting tribute to our beloved RWW founders, Stan Sanvel Rubin and Judith Kitchen, I was daunted. Frozen, really. How to begin? So, being the academic, I did my research, reading interviews and bios and trying to accumulate their many accomplishments into a piece that would celebrate their achievements. However, instead of warm and celebratory, it sounded like a book report.
As I began one draft, then another, I kept coming back to the idea of love, a love story. The story of Stan and Judith and their vision is the ultimate love story: their love of writing and writers, love for the program they began and nurtured, and their love for one another. 
RWW began with a conversation at an AWP conference over ten years ago. Stan and Judith teamed up to start an MFA program that was different, an MFA program that focuses on creating a sustainable writing life for its participants. They wanted more than a degree; they wanted the students to find and develop a commitment to their writing. It was a holistic vision. As Stan so elegantly put it in a Soundings interview by Sidney Brammer, he wanted "a program with a special spirit of respect for the whole person, where participants are treated as grown-ups, where the student's creative life is not taken over by the program, yet the student is challenged to discover the best of the writer self."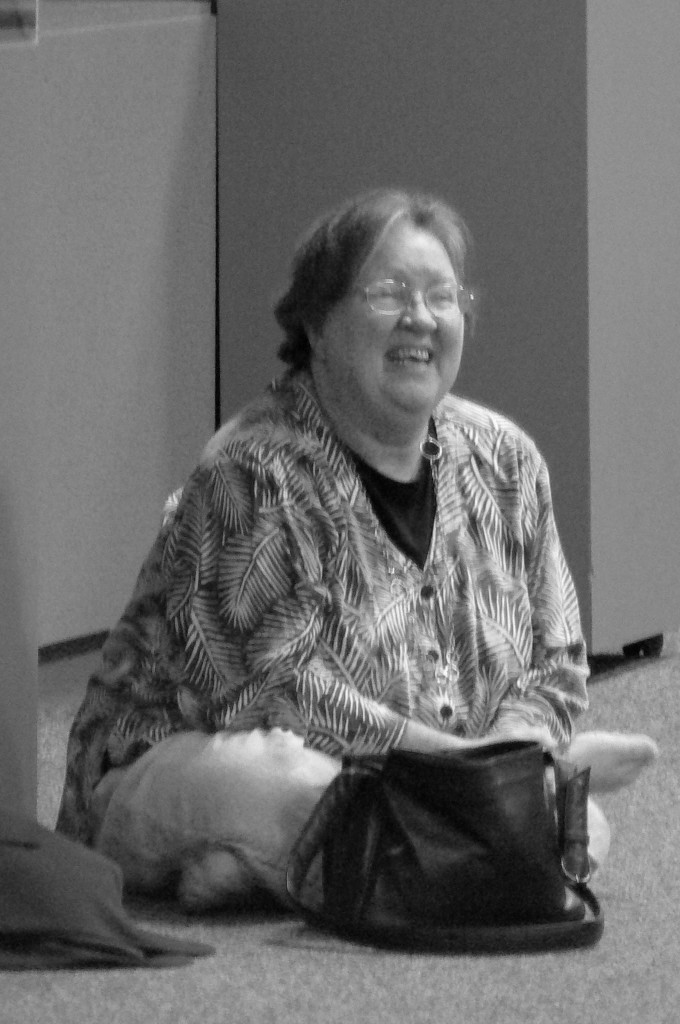 Stan made this philosophy clear in his famous acceptance phone calls to new participants. RWW is not a place for egos; it is a place to develop and nurture a writing life, charged with a spirit of helping each other to become our best. Stan and Judith also understood something just as important and often overlooked in other programs. Most RWW participants have jobs, families, kids, and lives—in essence, we are adults, and they structured the program accordingly to fit the lives of busy individuals. And perhaps most importantly, both of them understood that the MFA owes its students an experience that lasts long after the participant graduates. 
When I got the phone call from Stan welcoming me into RWW, it was clear I wasn't entering a "program;" I was being embraced into a community, a family. I think I speak for nearly all of us, when I say we will miss Judith's wit and insights, Stan's introductions and stories, and the way they always found time to hold hands, even after the most hectic days at residency.
Thinking back to my first summer residency, I joined Judith and Stan sitting on the lawn during a break. They talked and laughed like the old friends that they are. I was new to the program, nervous, and I joined the conversation about the weather (I think). Judith sat crossed legged, her face tilted to the sun. Stan rifled through a satchel, one leg thrown out, always remembering to ask me something about myself.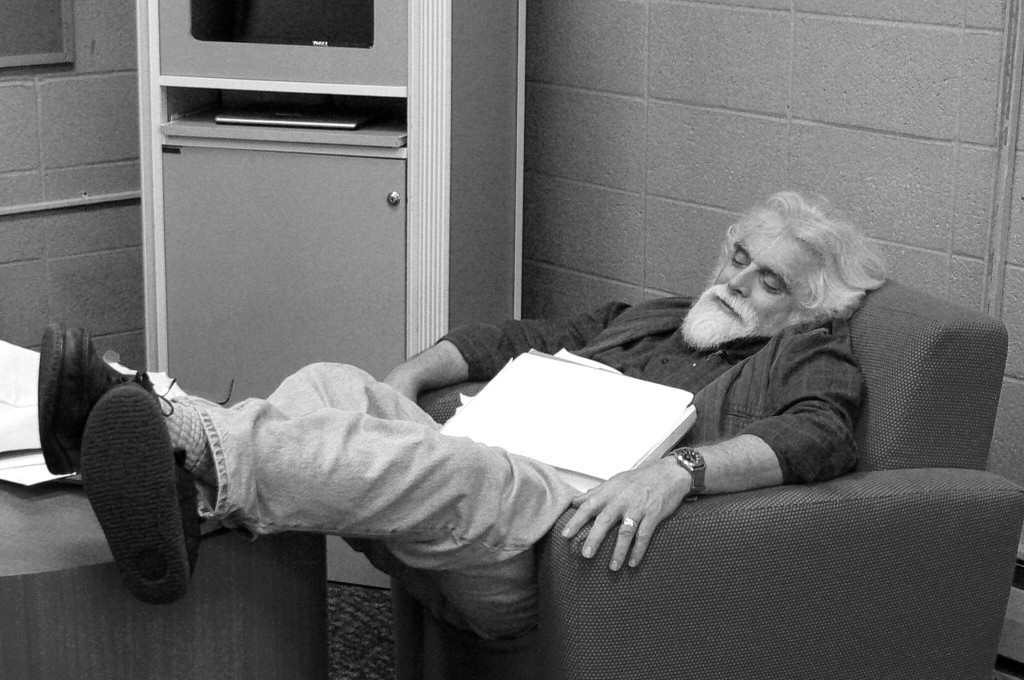 Many of us have these types of memories, things we will miss, gratitude, and stories we could share about the couple lovingly referred to as "Studith."  Although I could not include everyone, here are some thoughts by a few of our longtime faculty:
I realize I could wax on for a very long time about what Stan and Judith have accomplished with this program they built from scratch and about what they and the program have come to mean to me over the past eleven years. But as I thought about what stands out most, what I'd mention if I could only mention one quality that impresses me above and beyond all the others, it would be this: 
They managed to do something I thought was impossible:  they built a writing program with an all-pervasive ethos of mutual support and cooperation. I can't emphasize enough how unusual this is. Before I joined RWW, all the writing "communities" I'd experienced had been fraught with ego, competition, hierarchy, and petty politics. But Stan and Judith created something different, and they did so without compromising standards, did so while still expecting rigor and the very best writing each student can produce.   
I think there are a number of reasons they've pulled this off. One is their wise decision not to publicly discuss publishing at residencies. Another is their uncanny intuition regarding the faculty and students they invite into the program. But the biggest reason of all is the example they set for us: their own generosity of spirit, egalitarianism, and heart-deep commitment to helping writers (and I include faculty here) fulfill their particular promise. You can't fake that kind of stuff. We all sense it; we all sense that it's real; and in response, we, consciously or unconsciously, try to live up to their model ourselves.
—Ann Pancake    
I first met Stan and Judith in Brockport, New York, when they hired me—pregnant if not barefoot—to teach at their summer writing conference. In the twenty-four years that followed, they kept doing things that made me want to teach for them forever. What did they do? Too many things to count: let's just say they have a certain magic touch when it comes to putting together a convivial faculty, identifying students who will thrive in their program, and taking care of all the details—right down to the pregnant teacher's comfort. When they moved west (didn't Stan say "to retire?") they kept right on going, founding the Rainier Writing Workshop at PLU. And what does it mean to retire? Gee, let's see: found a program, tirelessly advocate for faculty and students alike, magically make a community of people who love good writing and good literature, and make not only literary art happen in that community, but quantities of joy, too. What they have done here simply can't be measured.
—Marjorie Sandor
Stan and Judith have bestowed so many gifts, but one gift above all stands out for me—their ability to pick exceptional people and put them together. The freedom they've allowed us (as faculty, to teach according to our interests and passions) and the amazing confluences that come together so naturally each summer because of that freedom has been a gift to us all.
—Lia Purpura
Ten years ago a conversation began, an unpredictable, exuberant conversation that shows no sign of slowing. Ten years ago Judith and Stan hand-picked faculty and participants to begin an exchange that continues long after residencies and mentorships finish. Judith and Stan have given us all the generous gift of their insight. By their example they have shown us how it's possible to begin and maintain a creative community. Their rigor and humor, their vision and spirit enrich us all. A whole generation of writers has passed through the Rainier Writing Workshop. People have returned to homes far and wide with fresh ideas and new friendships and a sense of what might be possible in a life of words. Thank you, Judith and Stan, for creating this space, this chance, renewed each year. Thank you for enduring friendships. Thank you for all your hard work both during residency and all year long. We wish for you the time and energy to shape new essays and poems. I wish for us all a place in the on-going conversation you two began. With gratitude, admiration, and untamed joy.
—Peggy Shumaker & Joe Usibelli
The genius of Stan and Judith has been in the people—students and faculty—they've brought to the Rainier Writing Workshop. They've recognized writing and teaching talent that others might have missed, and they've also anticipated how these individuals would become a community. We members of that community cherish it and feel that we're lucky to be part of it.
—David Huddle
How many of us can manage to have brilliant, varied, and oft-times ornery/controversial careers . . . then reinvent and reinvigorate those lives with a midlife shift of spouses . . . and then walk away into a "retirement" that proves to be a stepping off into an almost-new realm—think Dorothy and Toto (you say which is which)—from the often-too-drab and rule-bound Kansas of standard academia into the lush, bountiful, but still shadow-darkened, not-quite-Oz of Washington, a state of heart and mind and bravery where the Good Witch Judith and the Great and Powerful Stan have shown class after class of writers—that is, dozens upon dozens—that help along the way can be vital (and a hell of a lot of fun), but The Way lies within and can only be gestured toward by everyone else. Oh, the generosity . . . oh, the love of others, and the love of the hope of the life-saving and culture-saving promise of noteworthy writing. Oh, Stan and Judith.
—Stephen Corey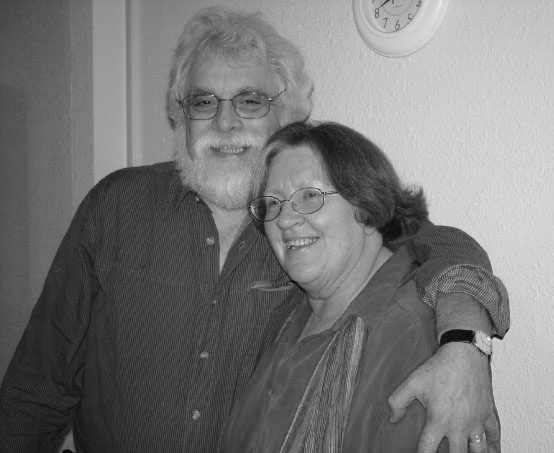 Oh, Stan and Judith. Thank you.
You will be missed, but will never be gone from our hearts or the heart of RWW.
o
Final photo by Peggy Shumaker. All other photos courtesy of Holly Hughes.

_