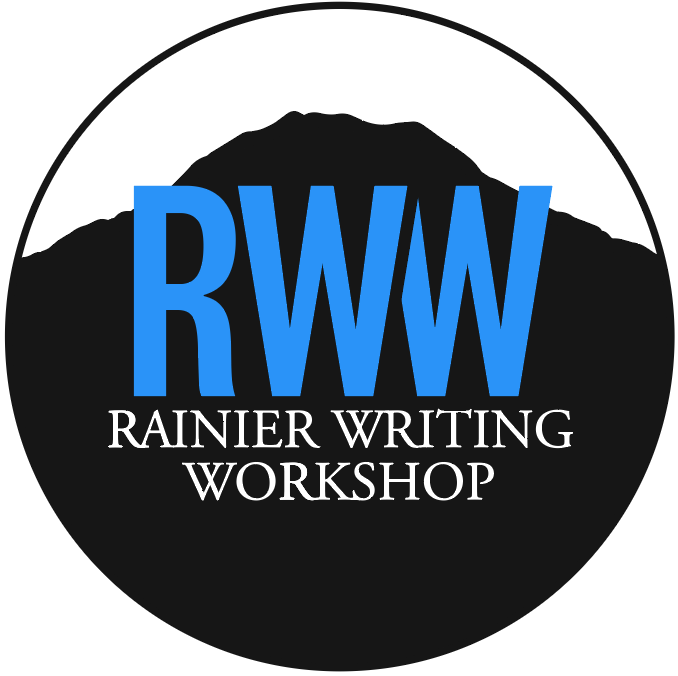 Jo-Anne Berelowitz's (2020) essay "Epiphany" was chosen by Sycamore Review as the Winner of the 2018 Wabash Prize for Nonfiction.
Jasminne Mendez (2019) was interviewed by Trevor Boffone at the Theatre Times about the staged reading of her choreographic poem-play, "City without Altar," which premiered in February at the second-annual Stages Repertory Theatre Sin Muros: Latinx Theatre Festival. Jasminne performed poetry and hosted a creative non-fiction workshop in March at the 16th Annual Jambalaya Writers' Conference at the Terrebonne Parish Library. She has also shared work and was on a panel titled "From Roots to Bloom: Deconstructing Latinidad" at the Third Annual Celebration of Diverse Literary Voices of Texas, held at the Austin Central Library in February. Jasminne was also selected to judge creative nonfiction essays for the 2019 Scholastic Art & Writing Awards.
Bill Capossere's (2010) short play, "Camp Adventure," was performed at Writers & Books in Rochester, New York, in January.
Chelsey Clammer's (2016) third essay collection, Human Heartbeat Detected, was accepted by Red Hen Press for publication in 2020. Chelsey's essay "It's a Long Story" was adapted as an audio essay and was a finalist in Slippery Elm's multimedia contest.
Sydney Elliott (2015) was a finalist in Brooklyn Girl Books' "Women Under Scrutiny: The (Dis)Comfort of Our Bodies, Ourselves" contest with her short essay, "Crayon Girl." The essay will appear in the book Waisted, published by Simon & Schuster, later this year.
Alicia Hoffman's (2015) poem "History Suggests This Is Only the Beginning" was nominated by The Mantle for a Pushcart Prize.
Paula MacKay (2015) will sit on a panel about writing and wildlife at the Orcas Island Lit Fest, April 5–7.
Julie Riddle (2009) was selected to read her essay "First Job" at the fifth-annual This Whitworth Life reading at Whitworth University in December 2018.
Tina Schumann's (2009) poetry collection, Praising the Paradox, will premier with Red Hen Press at AWP in March 2019. Tina will be signing her collection twice a day at the Red Hen Press booths #3001, #3003, and #3005. Tina will be reading from this collection June 25, 2019, at 6p.m. at the Annenberg Community Beach House in Santa Monica. Finally, her poem "Only Then" was recently recorded for Pilgrimage Magazine's YouTube channel.
Chris Wilson Simpkins (2012) placed third in the Summer Literary Seminars' poetry contest and traveled to Kenya in December 2018 for ten days to attend the program.
Jen Soriano (2018) was a featured reader at the Process reading series at Phinney Books in Seattle in January.
Molly Spencer's (2017) RWW thesis manuscript, If the house, won the 2018–2019 Brittingham Prize in Poetry, sponsored by the University of Wisconsin Press and judged by Carl Phillips. It will be released in Fall 2019.
Wendy Willis's (2013) book of poems, A Long Late Pledge, was named a finalist for the Oregon Book Award. Wendy was interviewed by former faculty member, Dinah Lenney, in the Los Angeles Review of Books in February.
Geffrey Davis received a 2019 NEA Fellowship in poetry.
Holly Hughes's (2006) American Book Award-winning poetry collection, Passings, has been reprinted by Wandering Aengus Press on Orcas Island. Four of the poems will be set to music by Minneapolis composer Edie Hill and performed at both the Annenberg Center in Philadelphia and the Met Cloisters in New York in December.
Jenny Johnson received a 2019 NEA Fellowship in poetry.
Rebecca McClanahan's essay "The New Couple in 5A," first published in Literal Latte, was listed as notable in Best American Essays 2019 and received a special mention in the Pushcart Prize 2019.
Brenda Miller's essay "The Shape of Emptiness," originally published in Brevity, was a Notable Essay in Best American Essays 2018.