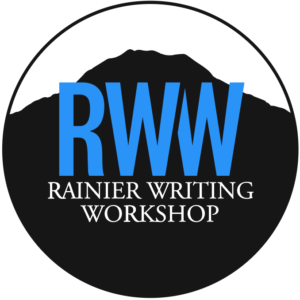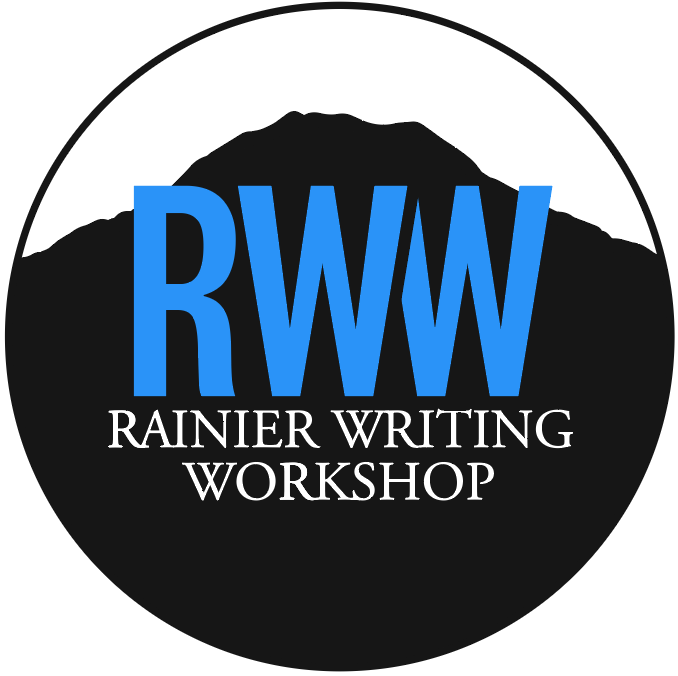 Jonathan Maule (2019) was interviewed by Benjamin Purper as a featured poet and musician on the KVC-Arts program of KVCR, San Bernardino's local NPR station. Jonathan and his wife, poet Lauren Henley, will perform an evening of music and poetry at the Joshua Tree Art Gallery on November 17.
Chelsey Clammer (2016) will be participating on two panels at AWP this year: "Surviving the Writing Life: Whither, Life Balance?" and "Endings for End Times?"
Kate Carroll de Gutes's (2010) book, The Authenticity Experiment: Lessons from the Best & Worst Year of My Life, was awarded a bronze Independent Publishing Award (IPPY) in LGBT Essays.
Ned Hayes's (2015) nationally best-selling novel (2016-2017) The Eagle Tree was a Prime Pick and a Kindle First pick. It was nominated for the Pacific Northwest Booksellers Award, the Washington Book Award, and the PEN/Faulkner Award. The Eagle Tree has been re-issued in a commemorative hardcover edition with extended text; a foreword by Steve Silberman; "Holy Trinity," a small sequel novella; an interview with Ned; and resources about topics in the book. Ned is doing a mini book tour in the Pacific Northwest in celebration.
Cate Hodorowicz's (2016) essay, "Dazzle, Mimic, Blend," originally published in The Georgia Review, was named as Notable in The Best American Essays 2018.
Jill McCabe Johnson's (2008) poetry book, Revolutions We'd Hoped We'd Outgrown, was shortlisted for the Clara Johnson Award in Women's Literature from Jane's Stories Press Foundation. Jill's poetry chapbook, Pendulum, was a finalist for the Rane Arroyo Poetry Prize. She was interviewed by Yvonne Garrett for Black Lawrence Press's Sapling, Issue 443.
Anne McDuffie (2007), Literary Executrix for Madeline DeFrees, delivered the late poet's literary archive to the University of Massachusetts, Amherst, where it will be housed in the University Archives and Special Collections.
John Milkereit's (2016) poem, "Painting Desire at Saint-Remy-de-Provence: A Pantoum Bent on a Starry Night," received Honorable Mention at the Friendswood Library's Ekphrastic Poetry Contest.
Ann Quinn (2018) was featured in three readings this fall, at Third Thursday Poetry in Takoma Park, Library for the Blind in Baltimore, and Writers & Words in Baltimore.
Julie Riddle (2009) evaluated a book manuscript for the University of Nebraska Press during Summer 2018. Julie was an invited panelist for the Senior Portfolio class at Whitworth University, speaking about how to maintain a writing life after college.
Cindy Skaggs (2017) was the keynote speaker at the local American Association of University Women (AAUW) author's luncheon with her address, "The Writer's Journey: No Such Thing as an Easy Button."
Jen Soriano (2018) was interviewed by Laura Eppinger for the Newfound Blog on August 5, 2018, and was a featured reader at LitCrawl Seattle. Jen will be doing a winter residency at the Vermont Studio Center thanks to an RWW fellowship.
Molly Spencer (2017) will be moderating a panel on the work of Pacific Northwest poet Laura Jensen at AWP 2019. Panelists will be Marianne Boruch, Sharon Bryan, Miguel Murphy, and Kevin Prufer.
Geffrey Davis's poetry collection, Night Angler, received the 2018 James Laughlin Award from the Academy of American Poets and will be released by BOA Editions in 2019.
Marjorie Sandor's novel, The Secret Music at Tordesillas, is the inaugural winner of the Tuscarora Award for Historical Fiction from Hidden River Press and will be published in early 2020.
Sherry Simpson's essay "Lucky You" was included in The Best American Essays 2018 anthology, edited by Hilton Als.